St. Mary's Emergency Relief Fund, honoring the class of 2020. Save the Date: June 9...more details to come. #SMHSReliefFund #SMHSClassOf2020 #SMHSUnitedByCommunity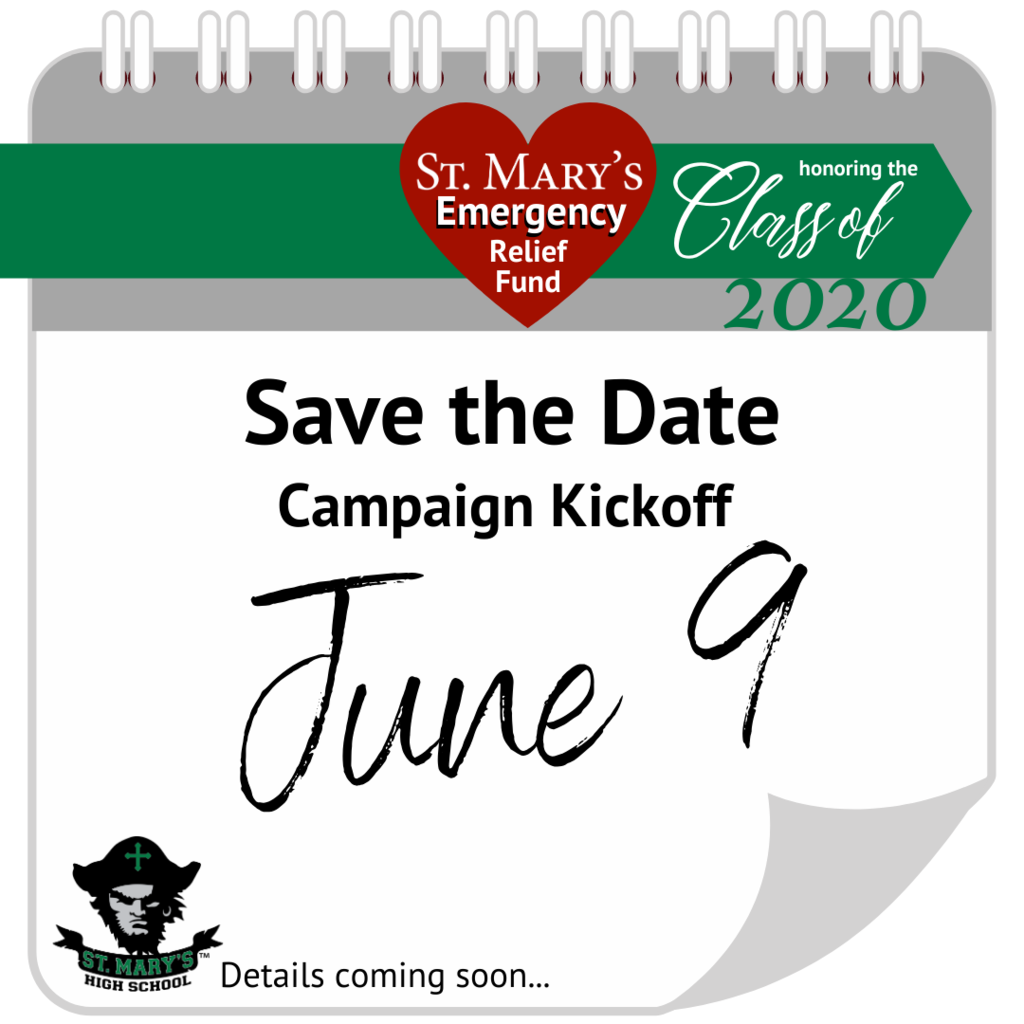 We have loved featuring our seniors with their yard signs on social media over the last week. We have 46 of the class represented but we'd love to have everyone! If you haven't already, send your sign photos to
apartain@smhscs.org
.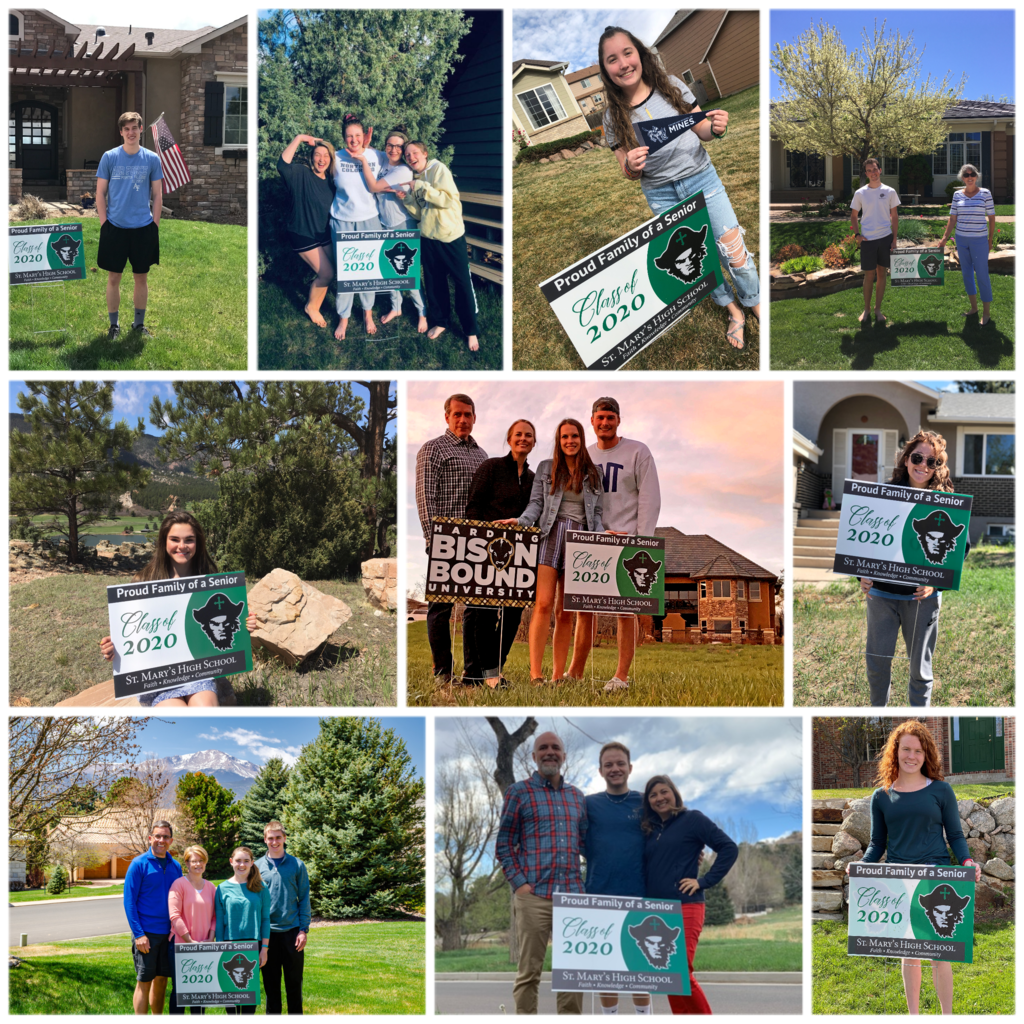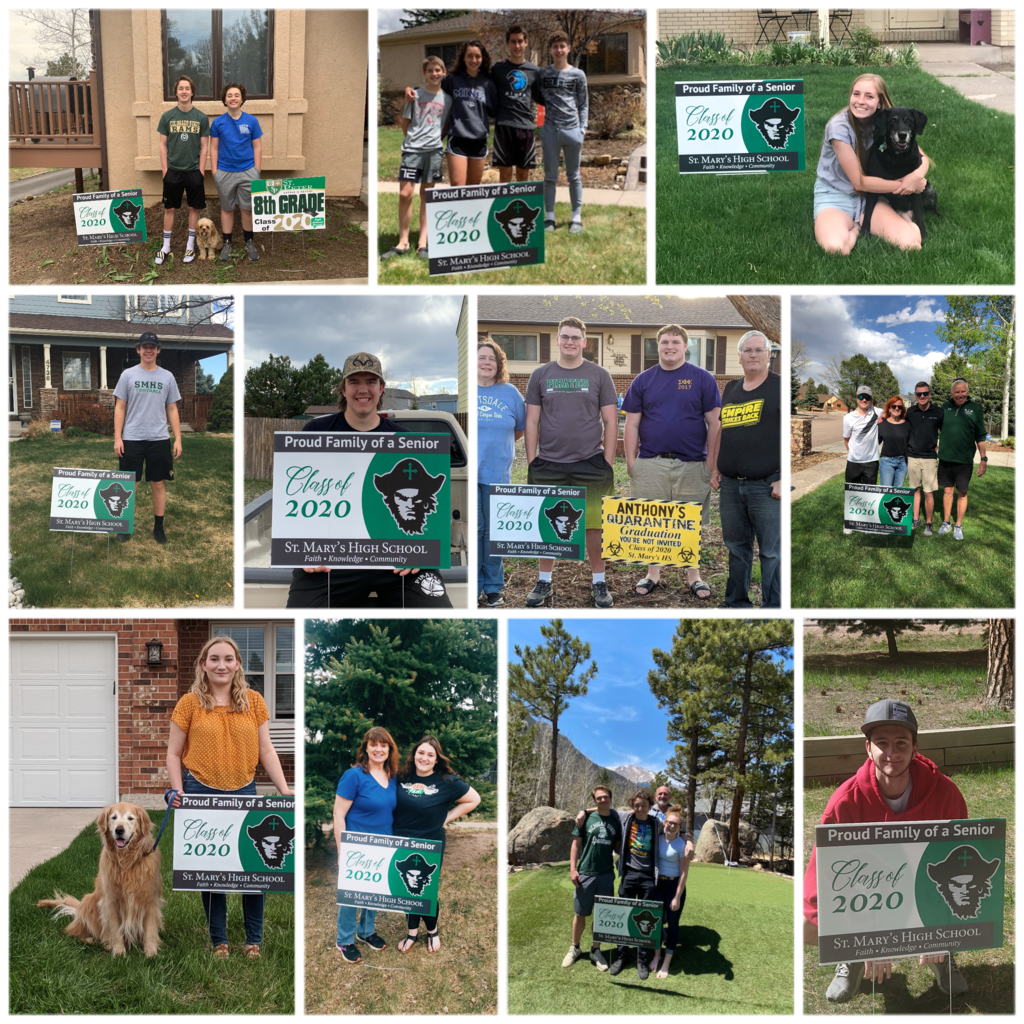 Spring semester exams are canceled! Check out the calendar/events section on our app or at
www.smpirates.org
for more updates.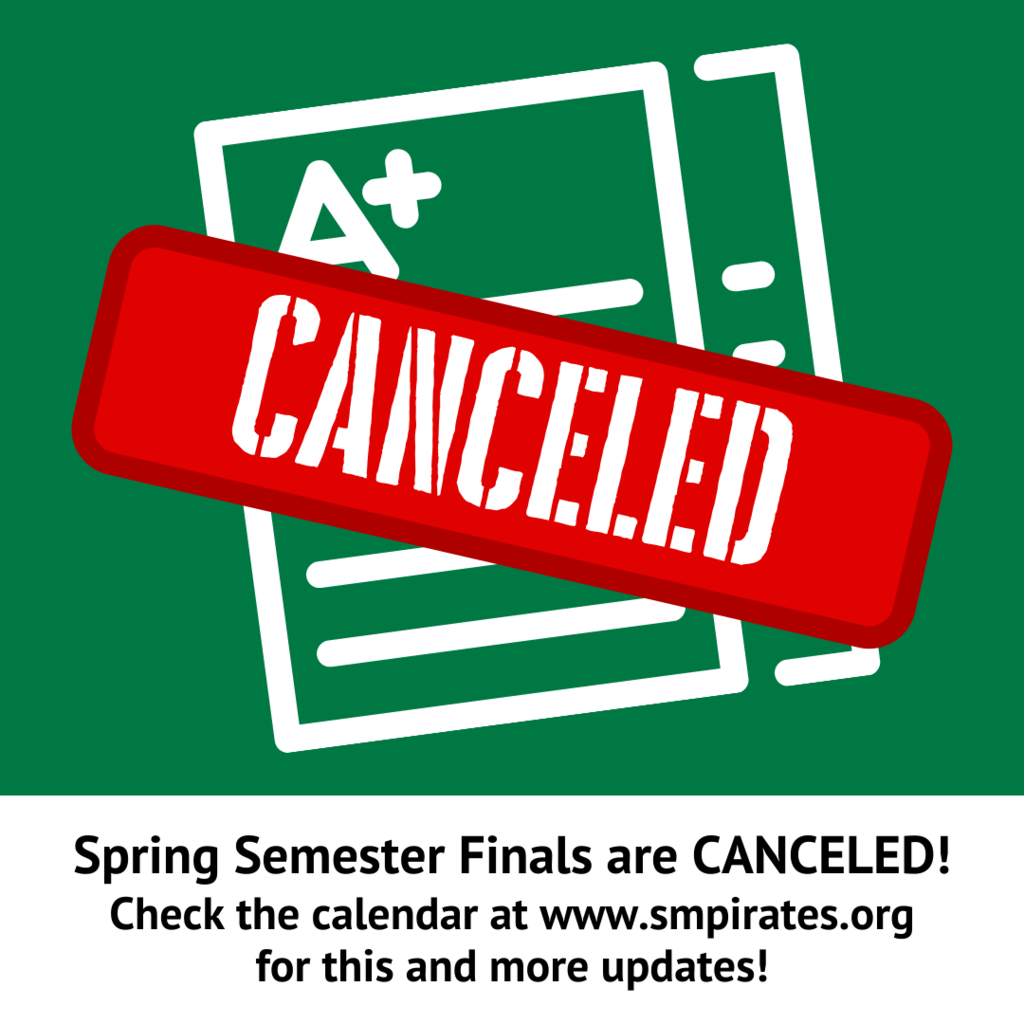 The halls of St. Mary's are not the same without you, students! Today facilities manager JT Joyce lets you know that he misses you! #PiratesWeMissYOU #HeartofSMHS #FAITHfullyProvidingKNOWLEDGEtoOurCOMMUNITY #SMHSUnitedByCommunity

We've always known that St. Mary's was more than a building--it's a community, a family. But now, more than ever, we know that the heart of St. Mary's is our STUDENTS! Over the next few days, our faculty and staff are going to be showing how much you are missed. First up, Mr. Harder! #PiratesWeMissYOU #HeartofSMHS #FAITHfullyProvidingKNOWLEDGEtoOurCOMMUNITY #SMHSUnitedByCommunity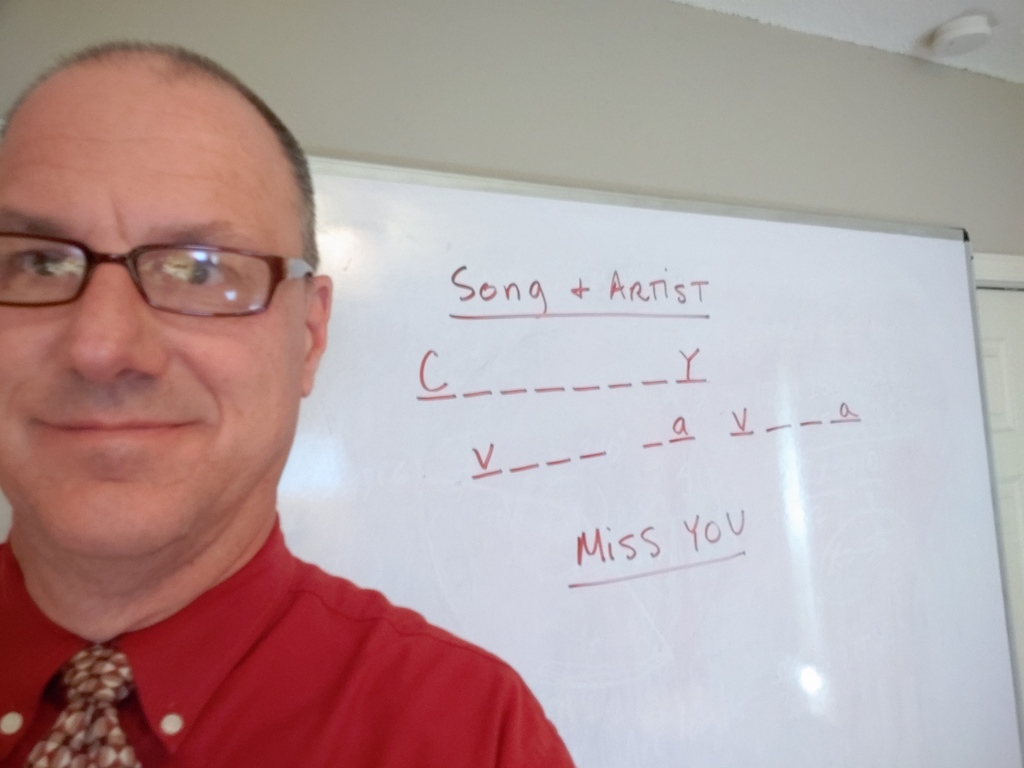 The first deadline for returning students to re-enroll is TOMORROW, April 15. After Wednesday, registration fees increase from $500 to $600. HOWEVER, if families need some additional time to turn in the registration fee, please contact the Business Office. As long as students are ENROLLED by TOMORROW, St. Mary's will work with families individually on the registration fee. Again, please enroll so administration can make staffing decisions for the upcoming school year. And if you need flexibility on the timing of your registration fee, contact us now. We will work with you.

"If you have been raised with Christ, seek the things that are above, where Christ is, seated at the right hand of God. Set your minds on things that are above, not on things that are on earth. For you have died, and your life is hidden with Christ in God. When Christ who is our life appears, then you also will appear with him in glory" (Col. 3:1-4) #SMHSInspiredByFaith #SMHSUnitedByCommunity (Artwork: Lydia Yi '20)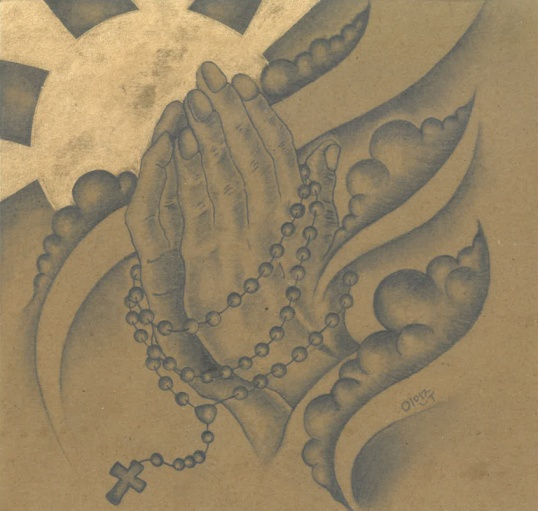 "I am the resurrection and the life. Whoever believes in me, though he die, yet shall he live, and everyone who lives and believes in me shall never die. Do you believe this?" (John 11:25-26) #SMHSInspiredByFaith #SMHSUnitedByCommunity (Artwork: CynthiaTrujillo-Castillo '21)

"The Christ will suffer and rise from the dead on the third day, and repentance and forgiveness of sins will be preached in his name." (Luke 24:46-47) #SMHSInspiredByFaith #SMHSUnitedByCommunity (Artwork: Ryan Bell '20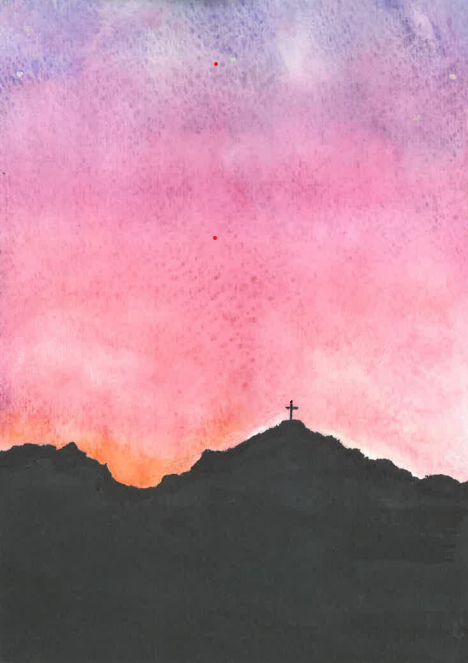 "He is not here; he has risen..." Luke 24:6 Praying everyone in our Pirate community has a blessed Easter! #SMHSInspiredByFaith #SMHSUnitedByCommunity (Artwork: Audrey Jumper '21)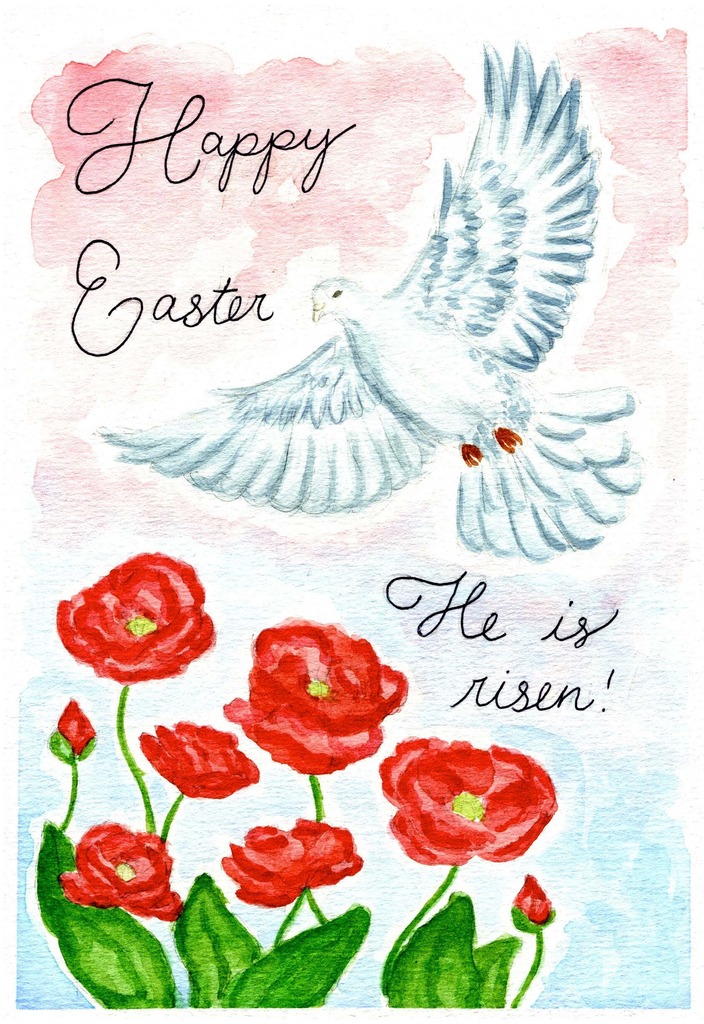 Suzanne Tibbits' honors chemistry class learned about organic functional groups this week and researched dyes and pigments. Their assignment was to find everyday household pigments to help identify those functional groups and then to actually dye their Easter eggs using those dyes. Great job, Pirates! The eggs look great! #SMHSDistanceLearning #SMHSEmpoweredByKnowledge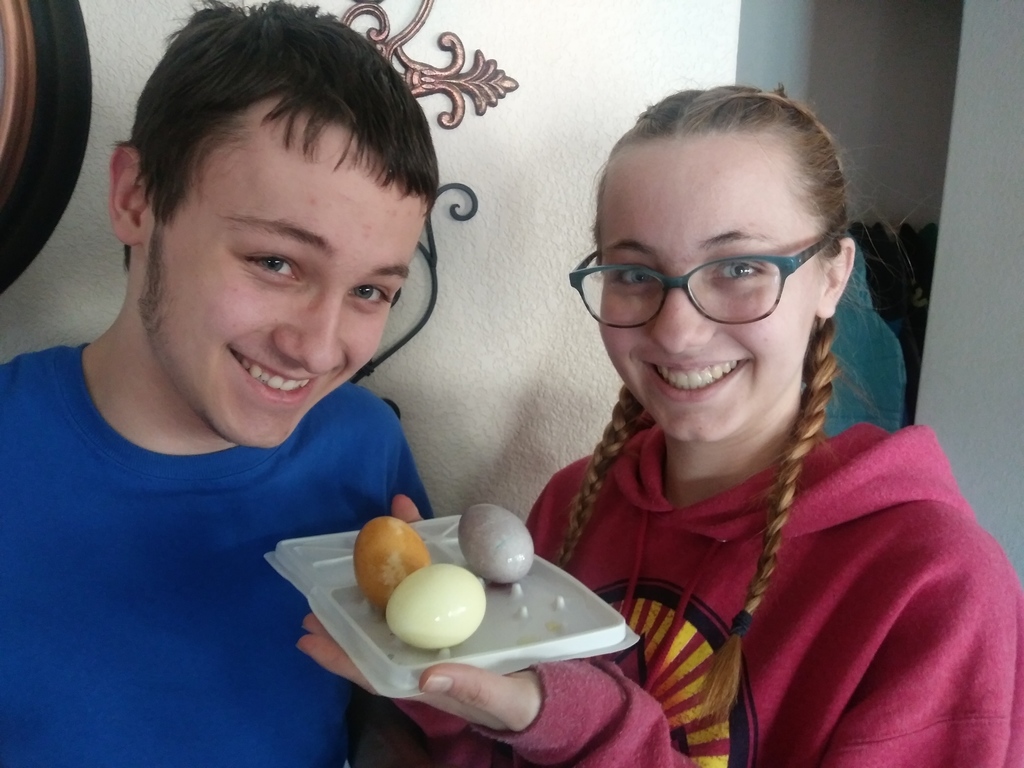 St. Mary's girls basketball coach Mike Burkett '77 (pictured second from right with this year's seniors and his coaching staff) was named The Gazette Preps 2019-2020 Girls' Basketball Coach of the Year. In his 21st year coaching the Lady Pirates, his team went 24-1, making it to the semifinals of the state basketball tournament before the event was canceled due to COVID-19 concerns. They were favored to win what would have been their third consecutive state title. Congratulations, Coach Burkett! #SMHSPiratePride #PiratesOnceAlways #SMHSWhereWednesday #SMHSGirlsBasketball #PiratesAchieve Read more about Coach Burkett and the girls' season in The Gazette at gazette.com/high-school-sports/gazette-preps-2019-20-girls-basketball-coach-of-the-year-mike-burkett-st-marys/article_5e17ec9c-703b-11ea-b9c5-1b865b29b074.html

Post-season honors for our girls basketball team have been rolling in. Josephine Howery and Seneca Hackley were named first-team CHSAA All-State and Catherine Cummings was named second-team All-State. Howery was also named CHSAA's Player of the Year for 3A. Cummings, Hackley and Howery were also named first-team by Gazette Preps 2019-20 3A-1A Girls' Basketball All-Stars, while teammate Brooklyn Valdez received an honorable mention. Howery has also been named Gazette Preps 3A-1A Girls' Basketball Peak Performer of the Year. Congratulations to these seniors and the whole team on an amazing season!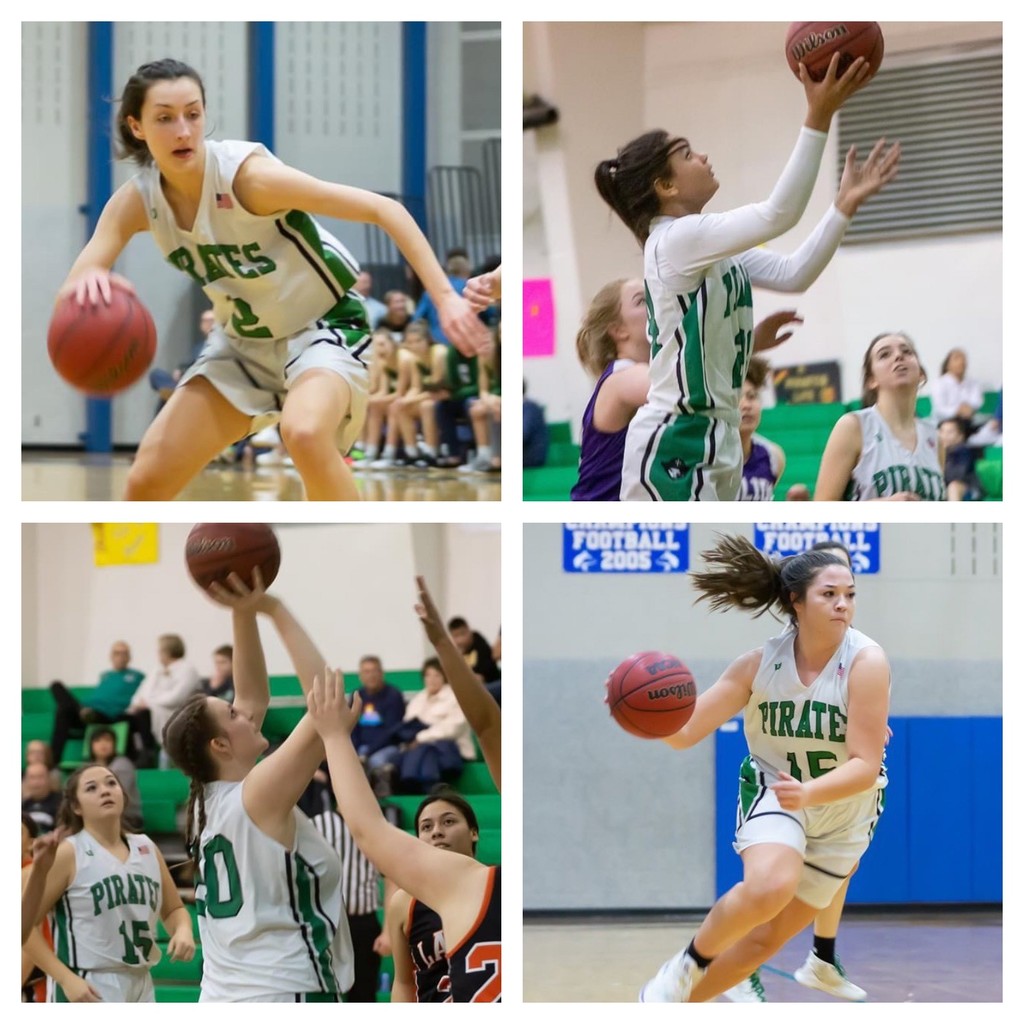 St. Mary's Caitlin Cairns '20 was named first team on the Gazette Preps 2019-2020 Girls Swimming and Diving All-Stars for the 50 freestyle. At this year's state championship, Cairns set a 3A state record in the 50 free. Check out the article at gazette.com/high-school-sports/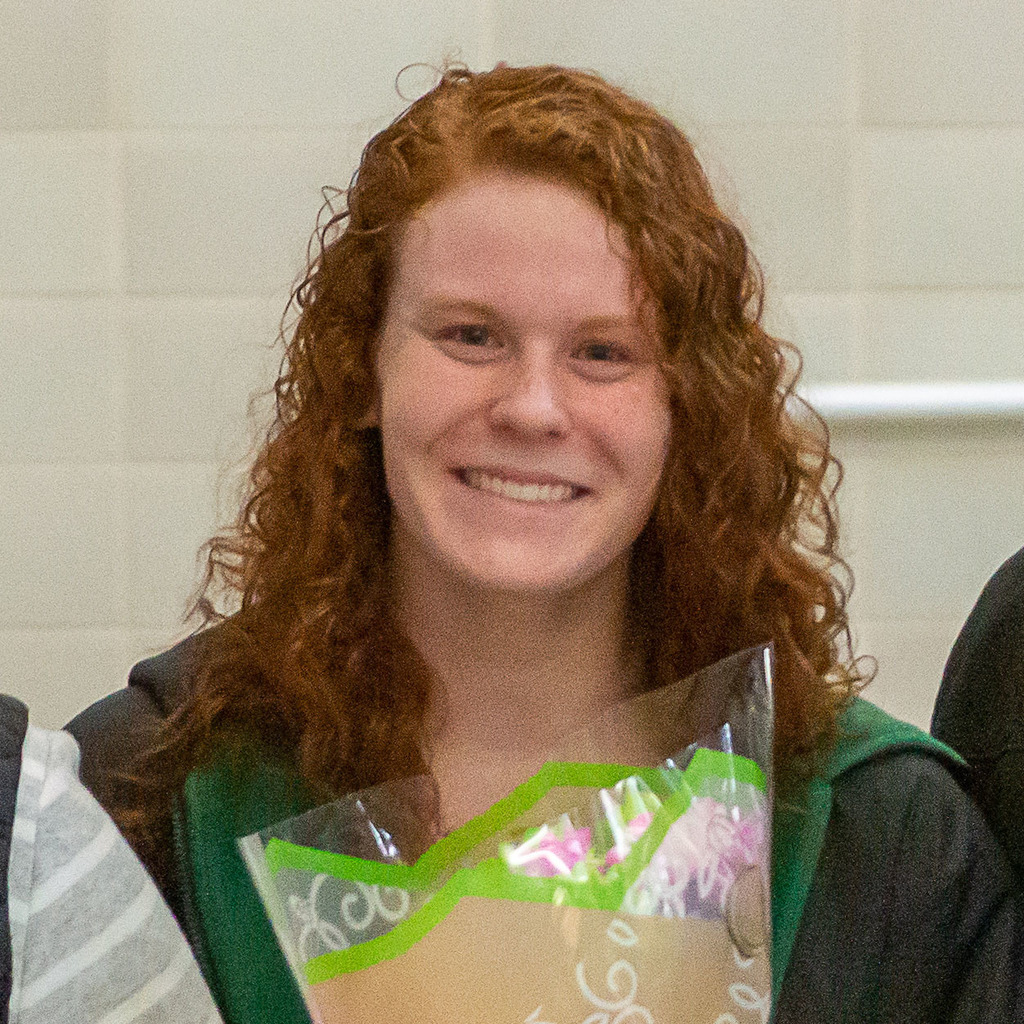 Last Wednesday Mayor John Suthers '70 spent part of the morning at St. Mary's talking with students. Thanks, Mayor Suthers! We love having our alums spend time with current Pirates. #PiratesOnceAlways #SMHSWhereWednesday

Earlier this month 6 students in the Engineering Design and Development (EDD) course visited Titan Robotics. EDD students work on an innovative product & present it to a panel of experts in May. One of this year's teams is working with Titan to build their capstone innovation.

In light of current events, the remaining performances of the spring musical have been canceled. #SMHSPirateTheater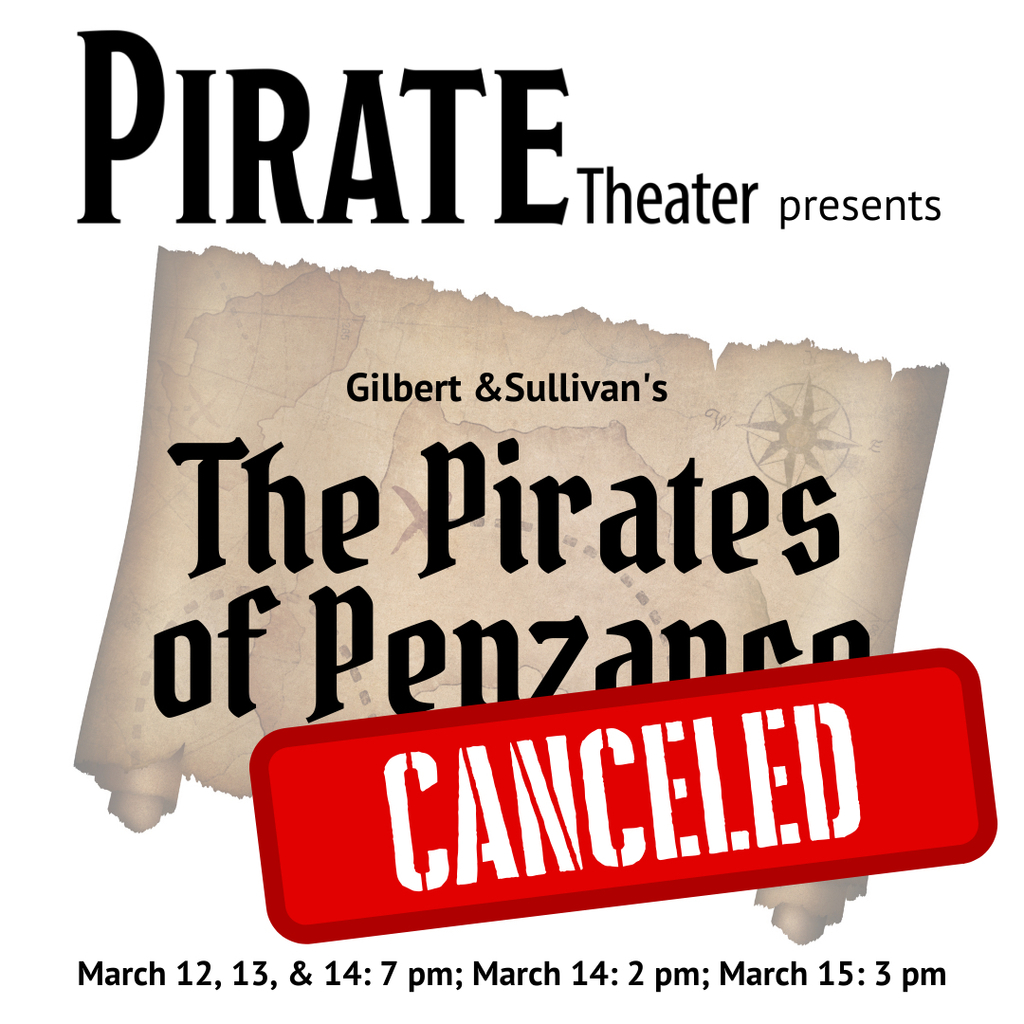 Today, upon the recommendation of health officials, CHSAA announced that it will limit attendance to the state basketball tournament to essential team personnel only, without fans in attendance. Essential personnel means only those who have been submitted on the official CHSAA gate list by schools will be able to enter the venue. Each player will be allowed to have a maximum of four guests attend games.

Hiking Club, which would normally meet this Saturday, has been cancelled due to the numerous sporting events we have scheduled for this Saturday. It will resume next month. #SMHSHikingClub