St. Mary's High School is looking for substitute teachers. If you are interested in being added to our substitute teacher list, please contact Candy Garrett at 719.635.7540 or at
cgarrett@smhscs.org
.

For All Souls Day, our Spanish classes put together an Ofrenda, a table dedicated to the deceased. The table is filled with photos, favorite items, and food the family member enjoyed. It was a wonderful way to learn about and honor the culture shared by many in our St. Mary's community. #SMHSInspiredByFaith #SMHSUnitedByCommunity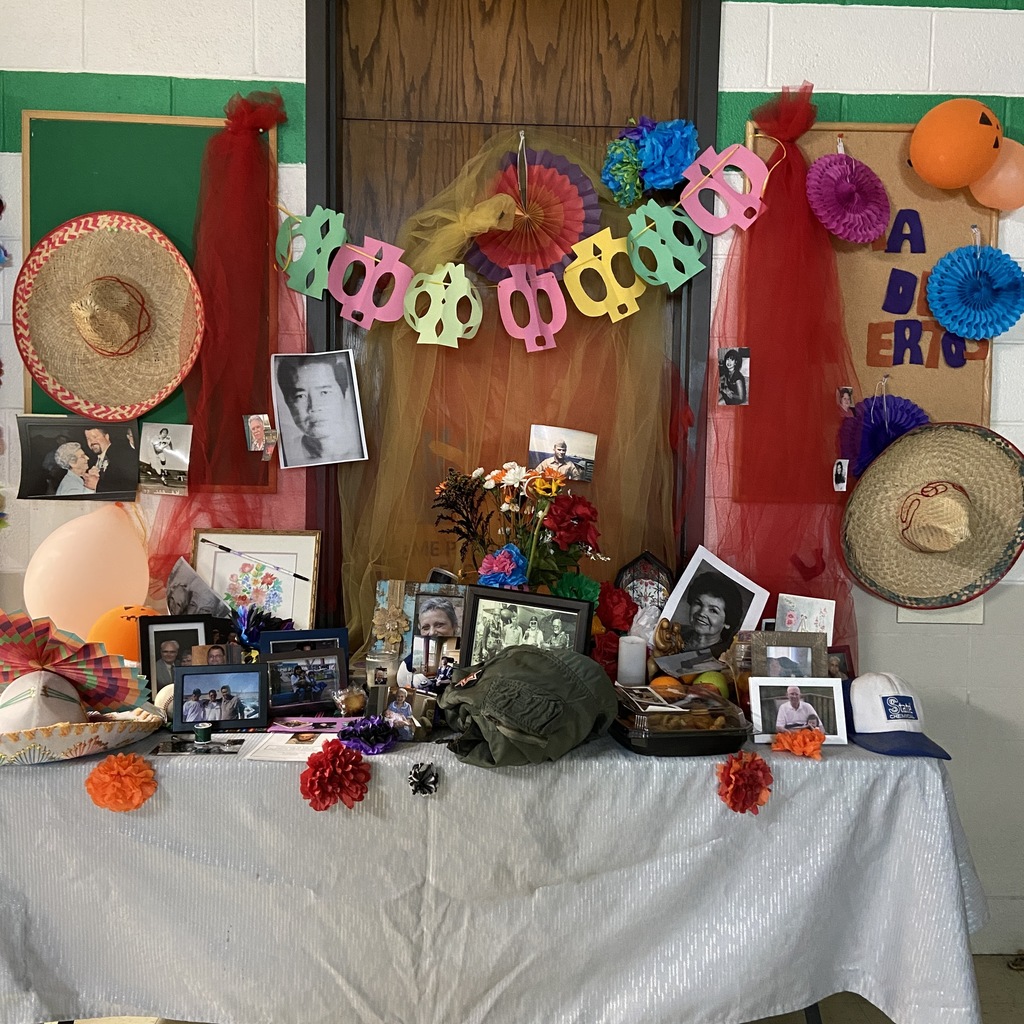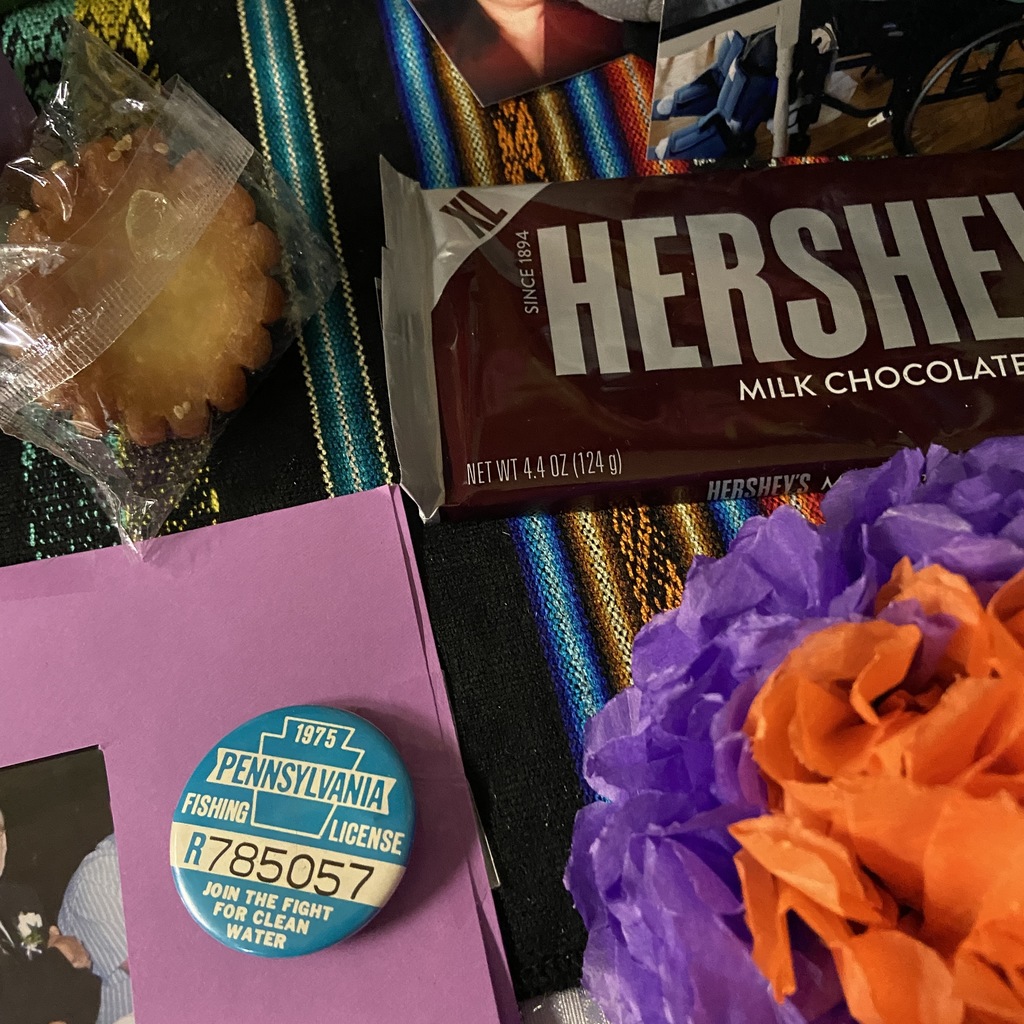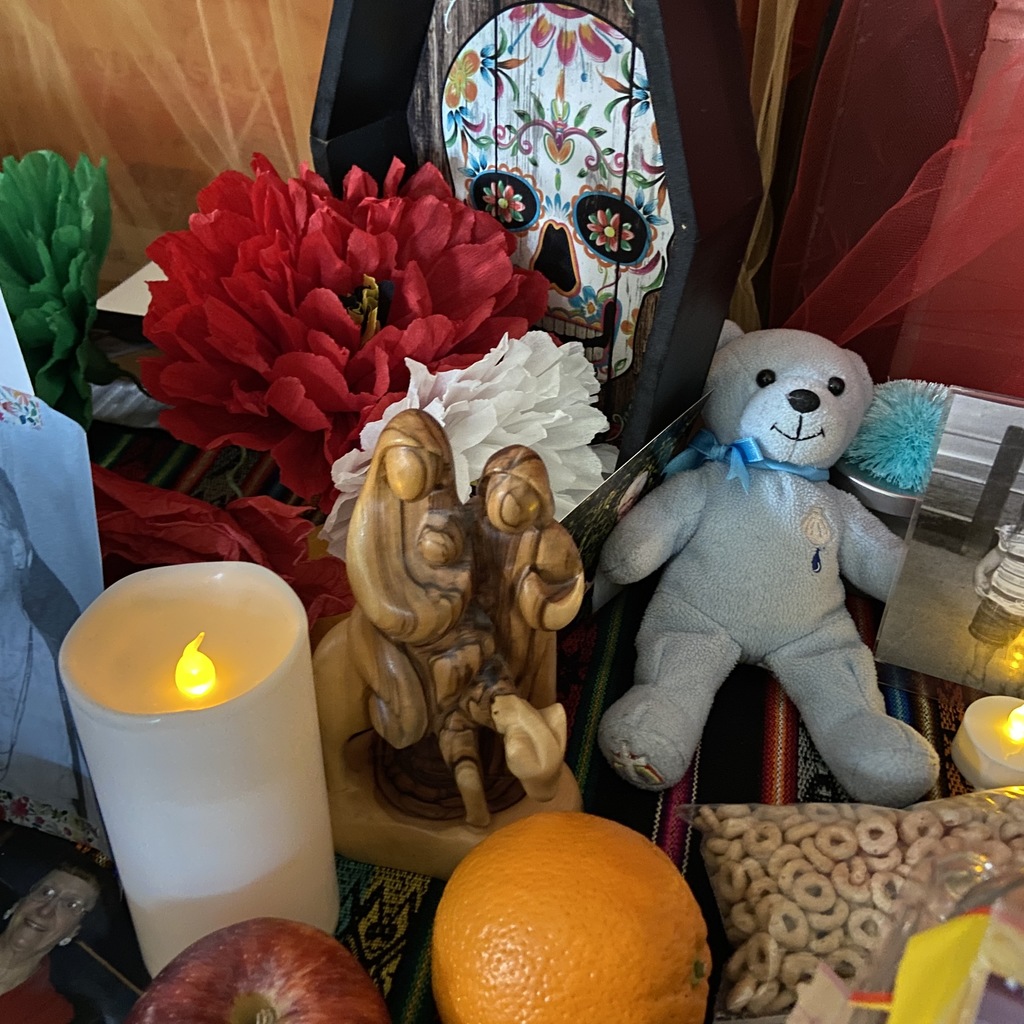 On Oct. 30, our Pirate cross country teams competed in the Colorado 2A Championship Meet. The boys team finished 2nd, bringing home a state trophy for (we believe) is the first time in the school's history. Read more at smpirates.org. #SMPirateXC #PiratesAchieve #SMHSPiratePride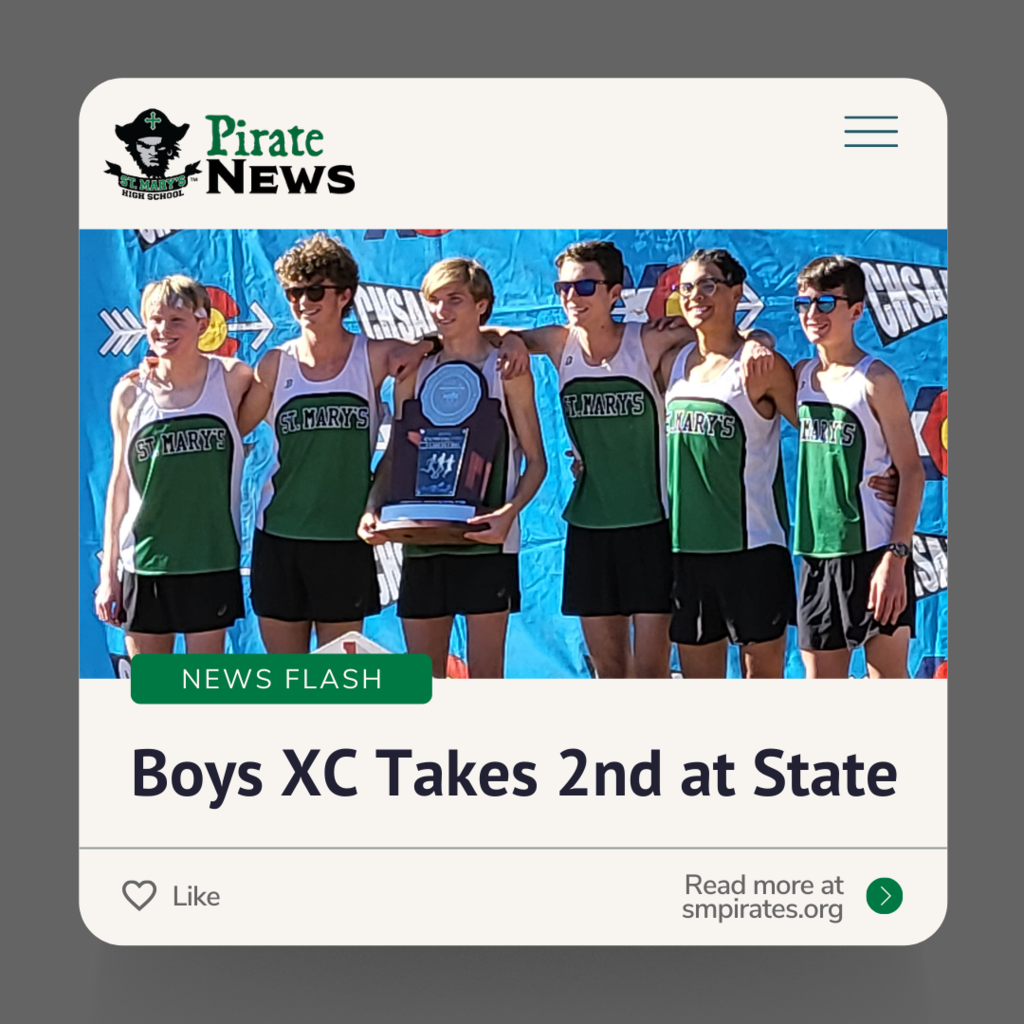 Tomorrow is dress down day! Bring a dollar to dress down. Please see student handbook for further details on dress down day dress code. #piratestudentnews

Congrats to both the boys and girls cross country teams, which both qualified for the state championship meet! The state meet will be at Norris Penrose Event Center. The boys will run this Saturday at 9:45 am and girls at 11 am. Please come out cheer them on! Our St. Mary's boys team took the regional title last weekend! The team was paced by Dylan Brush, who placed first to become the regional champion; Jackson Neppl, who finished third; Lyndon Gotelaere, coming in fourth; and Alex Bodnar, who placed ninth. Rounding out the team are: Jacob Limb, James Beam, Aidan Gold and Brandon Weis. The girls team was paced by Emerald Cordova, Cameron Richter, Arianna Gold, Liz Padrnos and Gretchen Czlatdko. Congratulations, Pirates! #SMHSPiratePride #PiratesAchieve #SMHSPirateXC
Now introducing to you our new and very cool Dean of Students Mr. Archuleta!!! #piratepride #piratestudentnews

The girls volleyball team played their annual Pink Game last night in honor of and raised money for Jen Bowie, St. Mary's class of 1997, who was thrilled to be able to attend the game. Thanks to the generosity of our St. Mary's community, Jen went home with approximately $1,000. And our Lady Pirates went home with a win against Banning Lewis Academy in 3 sets (25-12, 25-17, 25-13). #SMHSGirlsVolleyball #PiratesOnceAlways #PiratePride #SMHSUnitedByCommunity

On Tuesday, St. Mary's won their second of four league games against 13th-ranked James Irwin. Down 1-0 in the first half, Owen Barton '22 scored to even the contest on an assist from John Pawlikiewicz '22. After falling behind 2-1 in the second half, Logan Sunday '23 scored with 17 minutes remaining on an unassisted effort. Regulation time ended with the score tied, and the first overtime ended with neither team scoring. But with 2:03 left in the second overtime, Sunday hit a shot off the outside of his foot from beyond the 18-yard box that caromed off teammate Anthony Isekc'23 and into the side net for the win. Sunday was the player of the match. Our Pirates sit on the cusp of qualifying for the state tournament with two league matches yet to be played to finish the regular season. The game against Lamar, originally scheduled for Thursday (Oct. 14), is being rescheduled. Stay tuned for further details on the date and time for what will be Senior Night for the boys soccer team. #GoSMHSPirates #PiratesAchieve #SMHSBoysSoccer (file photo: Diane Torrence)

Thursday at 6 pm the Lady Pirate volleyball team will play its annual PINK game. This year the team will play for, honor, and raise funds for a St. Mary's alumnae Jen Bowie '97, who is currently battling breast cancer. Please come out to support our Lady Pirates and Jen! The C-squad and JV games originally scheduled for tomorrow have been canceled. #SMHSGirlsVolleyball #PiratesOnceAlways #GoSMHSPirates (2019 file photo: Diane Torrence)
Great job Lady Pirates you played well last night! Even with a loss to Manitou there was an overwhelming amount of Pirate spirit in the student and family sections. (File photo;Diane Torrence)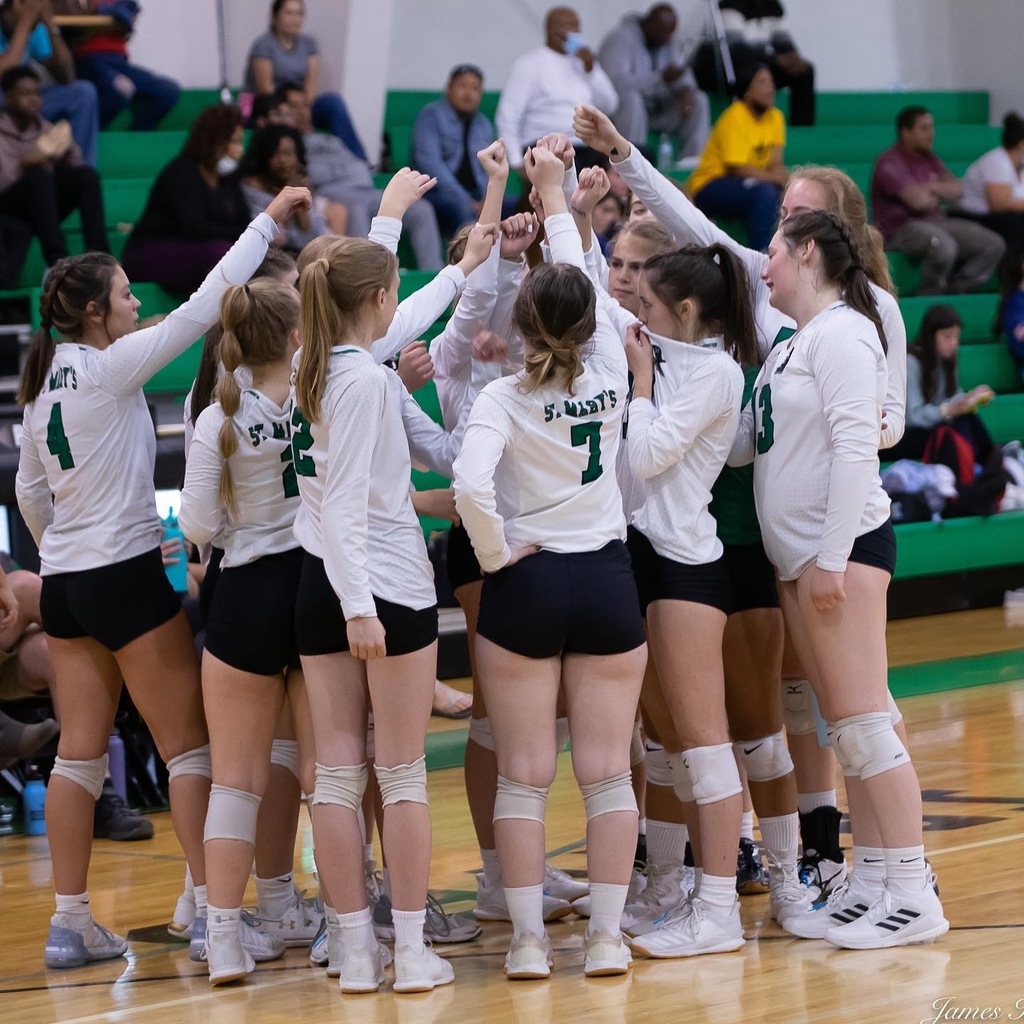 Day 5 of hoco spirit week!!! Dress like something that starts with the first letter of your first name! #piratestudentnews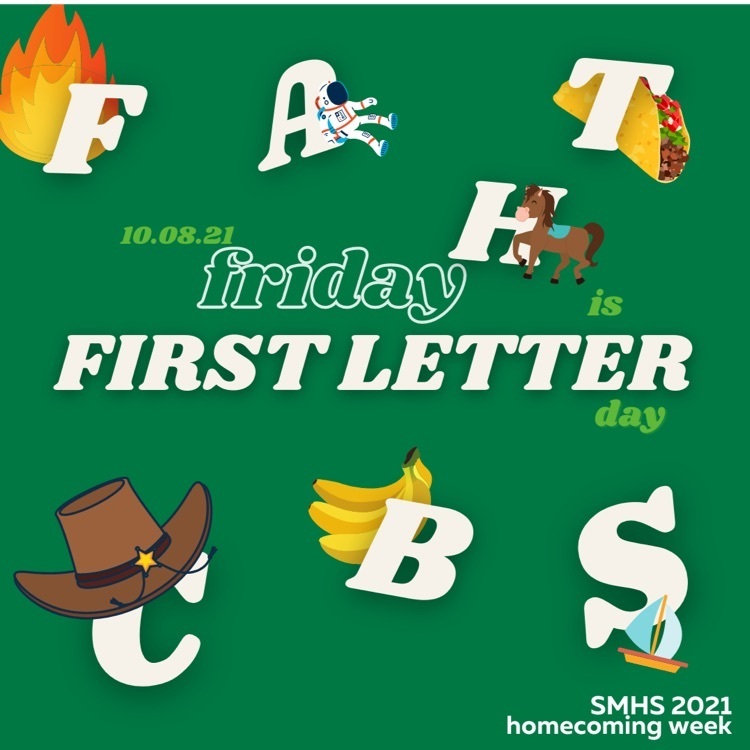 Thursday, October 6 is e-boy vs vsco girls. Girls dress as the e-boys and boys as vsco girls. Have fun Pirates!!!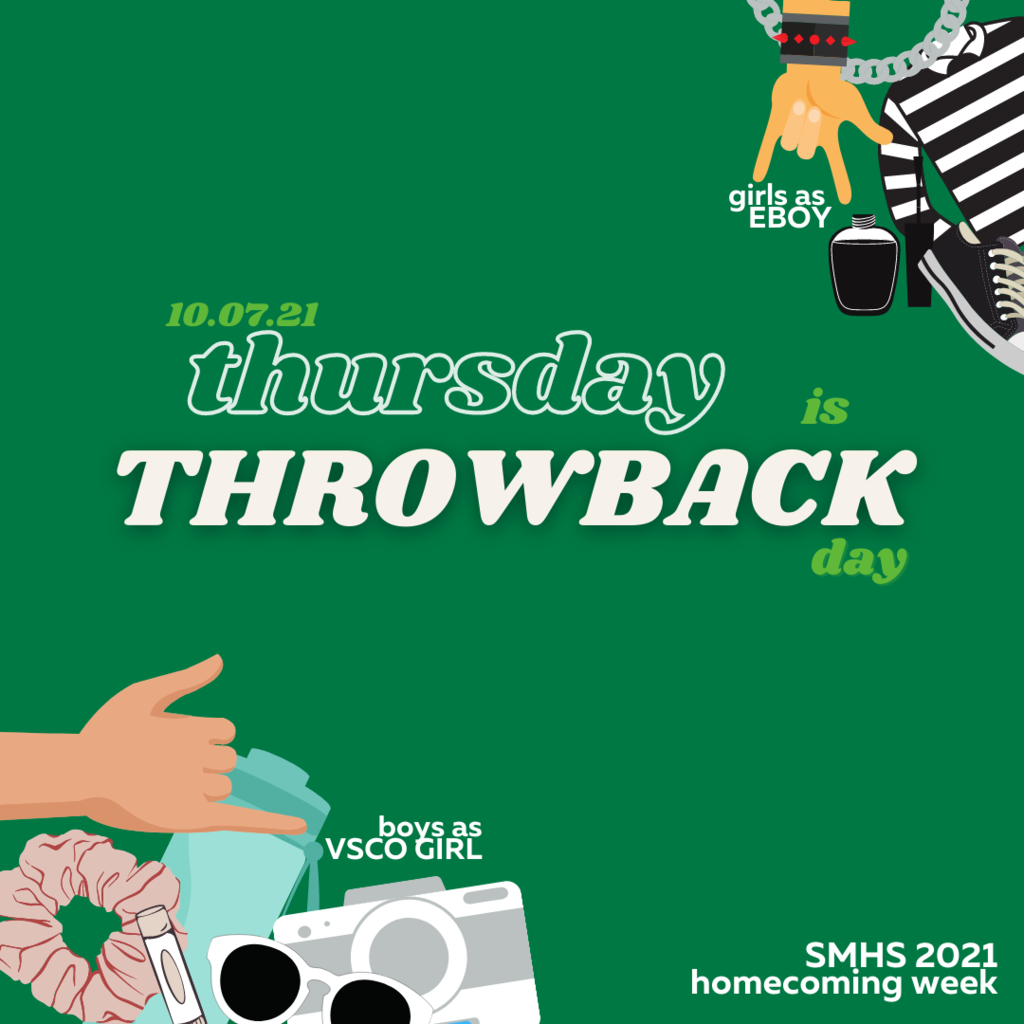 Thursday, October 6 is e-boy vs vsco girls. Girls dress as the e-boys and boys as vsco girls. Have fun Pirates!!!

Last night our Pirate boys soccer team scored a 2-1 overtime win over crosstown rivals Manitou Springs at Manitou. The Pirates gave up a goal 56 seconds into the match, but Owen Barton '22 evened the score in the ninth minute. Then John Pawlikiewicz '22, the man of the match, gave the Pirates the win when he scored 1 minute and 23 seconds into overtime. Goalie David Simmons '22 had six saves in the 82-minute match. Congratulations, Pirates! #PiratePride #SMHSBoysSoccer #PiratesAchieve
heads up pirates! day 3 of hoco spirit week!

Homecoming Week 2021 kicks off on Monday with the spirit day theme of Mismatched Monday! Summer dress code rules apply, so jeans, cargo pants, and shorts are allowed. For more info on Homecoming 2021, please see the Oct. 1 Signal. #SMPirateHomecoming2021 #Pirate_Student_News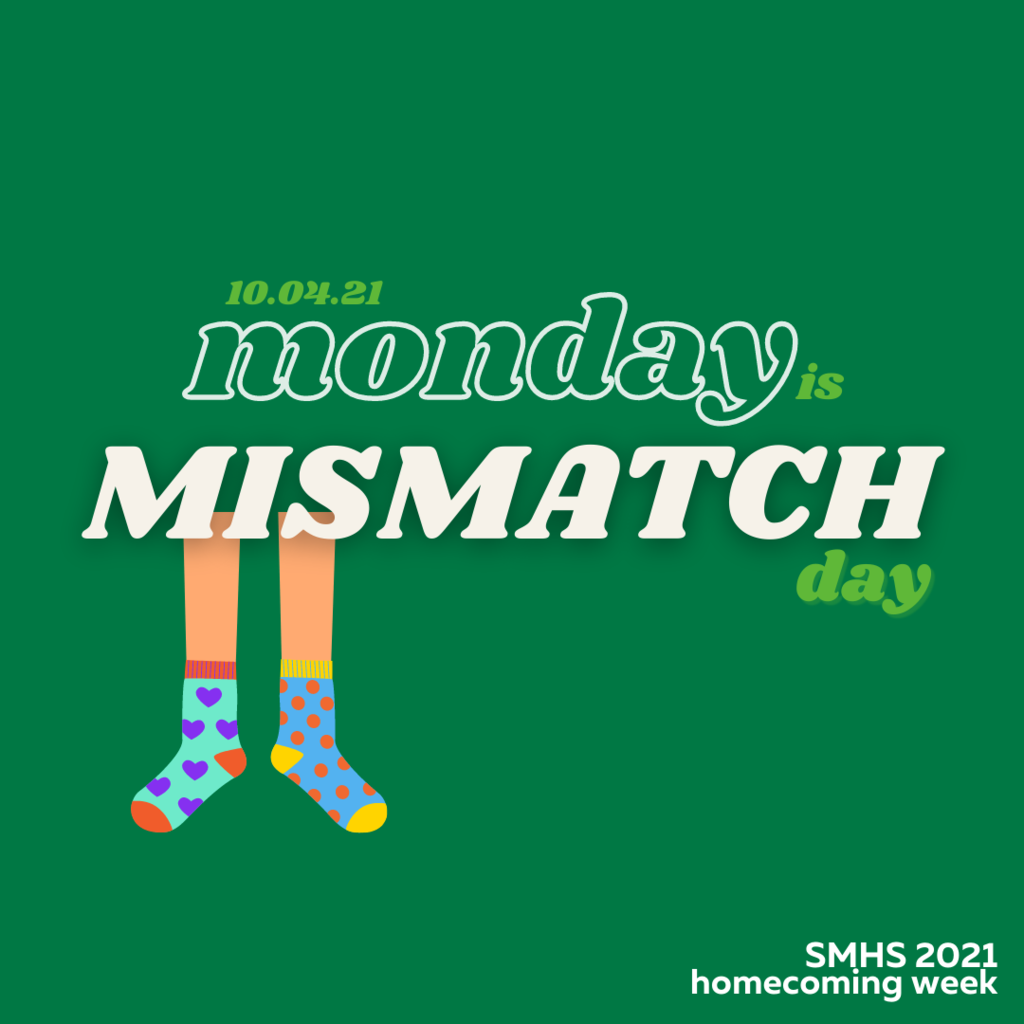 Hey, Pirates! Who's picture is in your locker? #SMPirate_StudentNews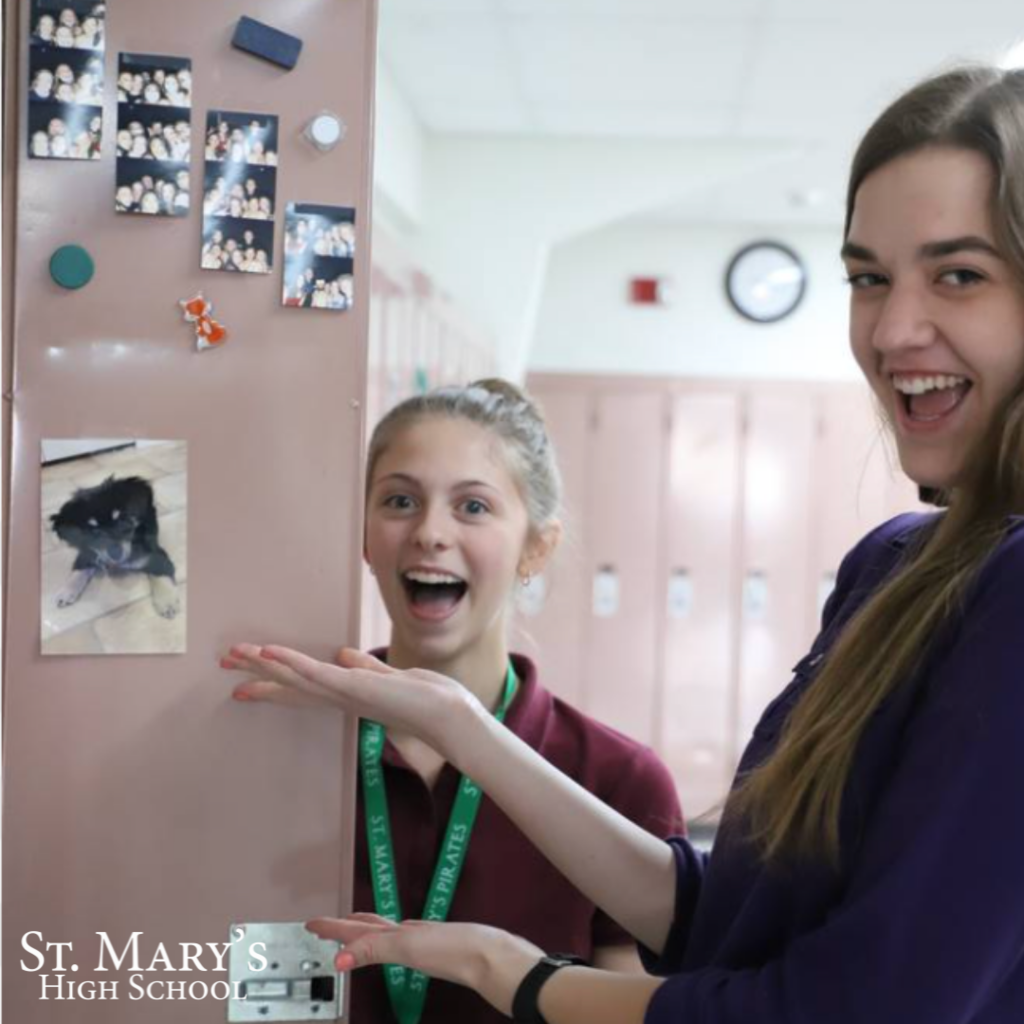 Study, Study, Study! #SMHSEmpoweredByKnowledge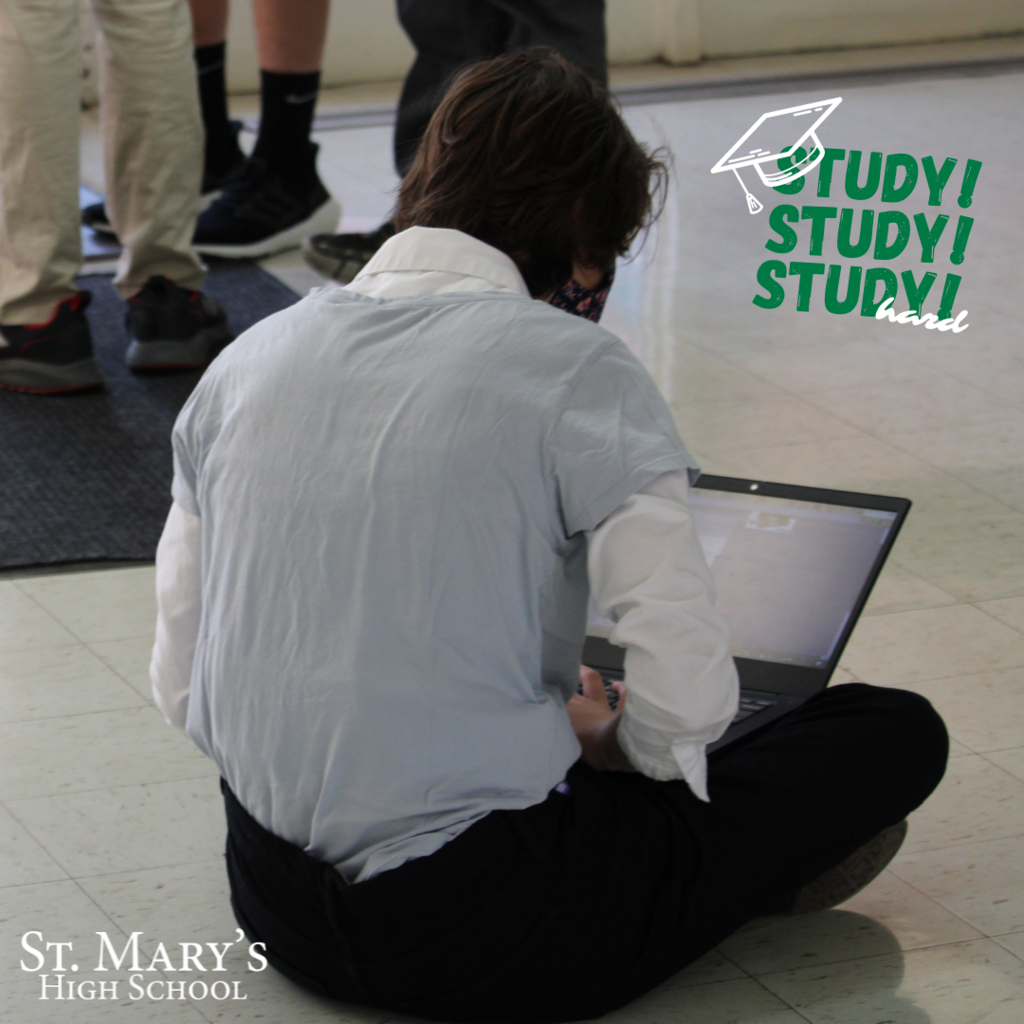 Reminder: Senior formal photos and all picture retakes will be done tomorrow (Tuesday, Sept. 28). Seniors, if you miss formal photos tomorrow, Jostens will return to St. Mary's in October or November for a Senior Picture Retake Day. The date will be sent out when finalized. If you have any questions about senior formal photos or retakes, please email to Holly Taylor at
htaylor@smhscs.org
.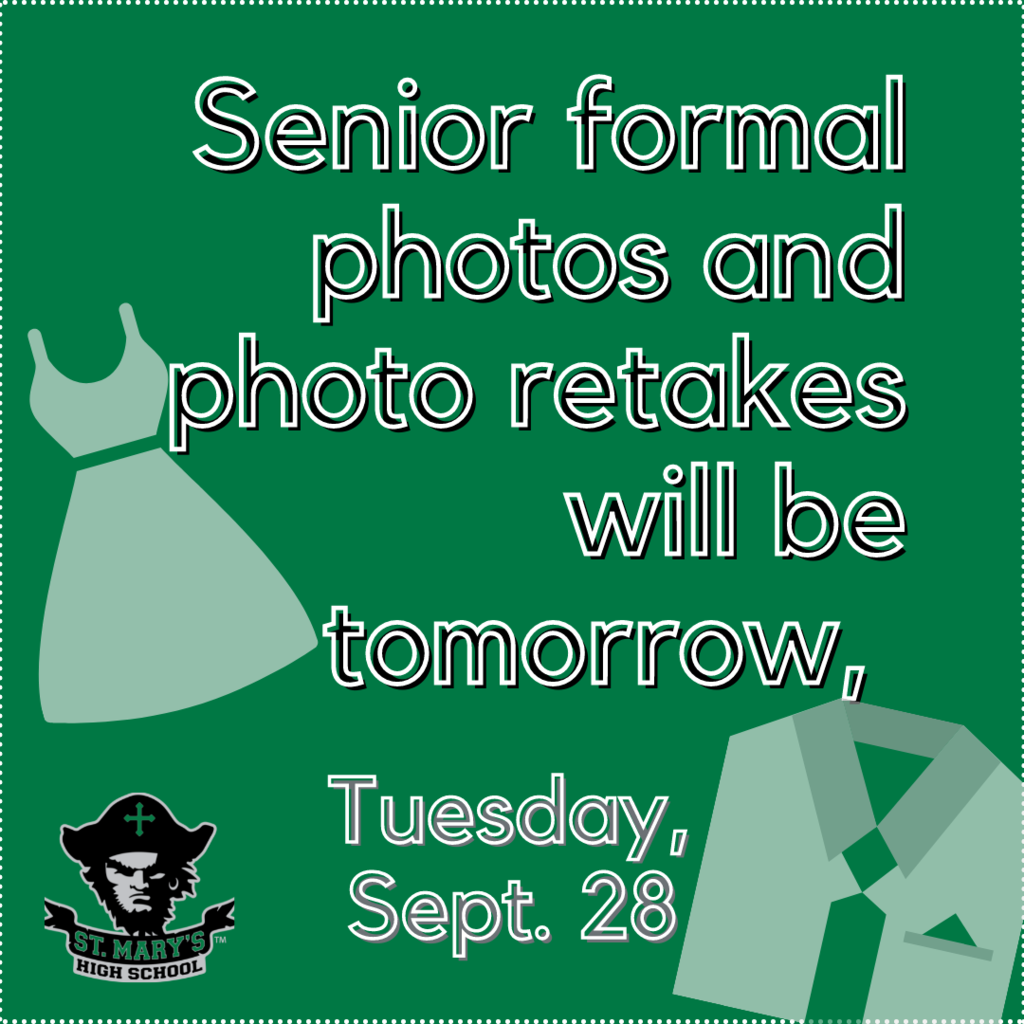 "Every morning prepare your soul for a tranquil day." ~ St. Francis de Sales This morning's sunrise over St. Mary's campus was a wonderful reminder to breath and take in each moment. May this week bring beauty and tranquilty to all those in our St. Mary's family. #SMHSUnitedByCommunity #SMHSInspiredByFaith