A Shadow Day is a great way for a prospective student to experience what it is like to be at St. Mary's. To register, use the online registration form at right.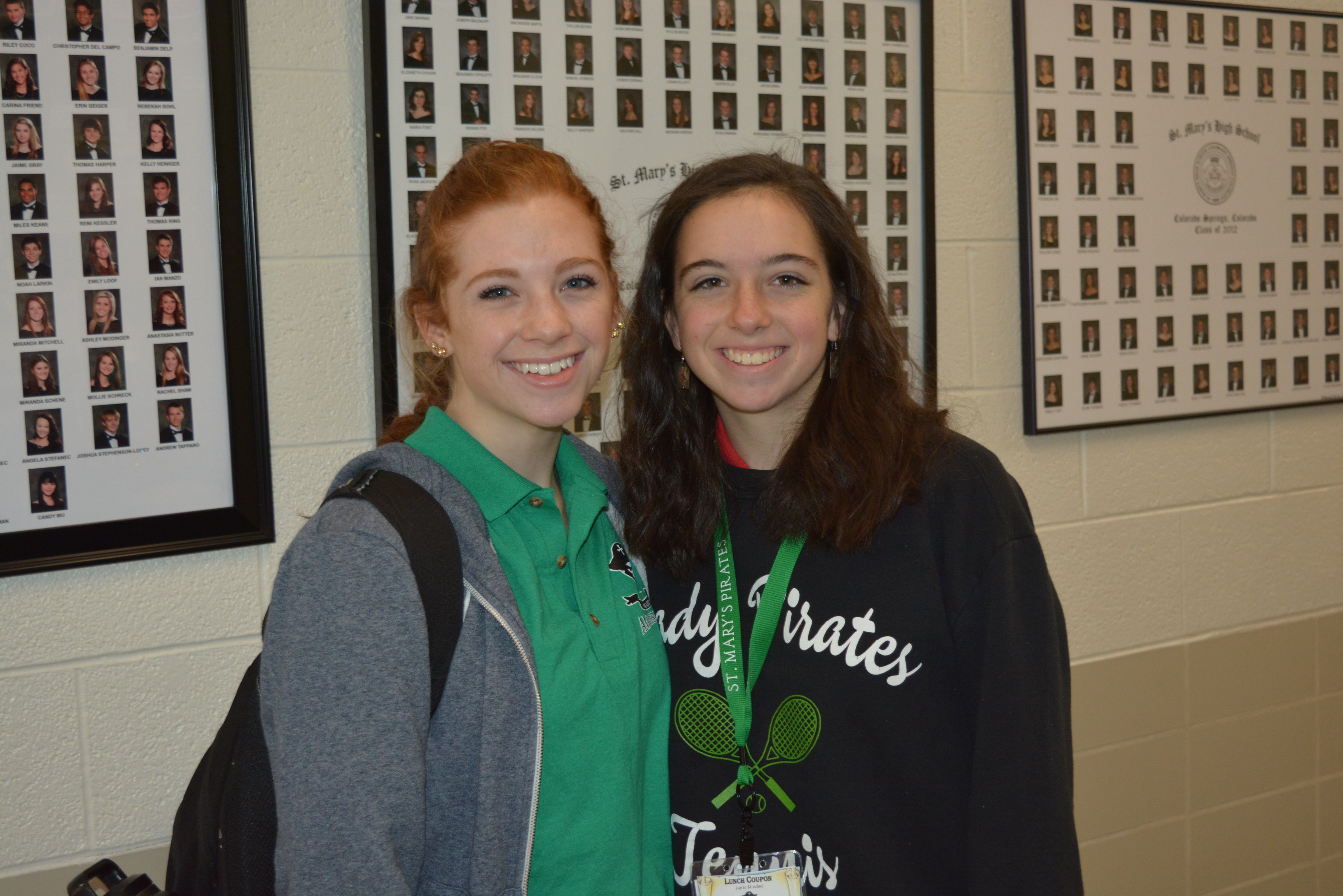 If arriving as a group, students should arrive in the Cove (our cafeteria, entrance on the south side of campus) at 8 am. They will spend the day with us until 3:15 pm. (Pick up at the Gym on the East Side of the school). If a shadow student is to ride home with a St. Mary's student, they must have a note stating this.
The Enrollment Office will provide a $5 coupon towards lunch in the Cove.
Students are encouraged to bring a water bottle, a book to read during downtime, and maybe a few extra dollars for lunch.
Students should follow our dress code (no jeans, flip flops, hoodies). Shirts must have a collar and be tucked in. Crew neck sweaters/sweatshirts are allowed. Please do not make purchases for this day, get as close to dress code as possible.
Thank you for registering your student!