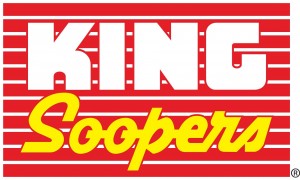 SCRIP is a gift card program that allows the school to raise money through your everyday purchases. A portion of the profit also goes toward your tuition costs. You can spend the same amount of money, but allow the school to earn a percentage of what you purchase. Just think, money that you are spending anyway is generating financial support for SMHS, and fifty percent (50%) of all SCRIP profits go directly to the student's account! The more you use SCRIP, the more your family will save.
TWO (2) WAYS TO ORDER SCRIP
ORDER IN THE BUSINESS OFFICE! Just stop by the Business Office and complete an order form. Many vendors' gift cards are in stock to take right away; others can be ordered. Orders placed before 8:00 am Tuesday should be available by Thursday afternoon of the same week.
ORDER SCRIP ONLINE! Easy, Secure, Convenient! Go to www.ShopWithScrip.com is the online ordering system that St. Mary's High School uses to gather family scrip orders. Using your free ShopWithScrip account, you will be able to order scrip anytime you're connected to the internet. It's so convenient!
"We have used ShopWithScrip for many years, and we have earned several hundred dollars off tuition each year specifically through St. Mary's sharing program. We build rebates faster by getting family members from outside Colorado to purchase scrip through the site. In our experience, ShopWithScrip has proven to be a powerful tool in fundraising for St. Mary's and building our scrip earnings. ~ JC"
"The online scrip program is great! I have been using the Great Lakes online scrip for several years. It's become a habit for me to check online scrip before I go out to get groceries or dinner/entertainment with my family or friends. I especially like the convenience of sitting at my home desk and printing ScripNow! to take to the movies or one of many restaurants involved with the program. I have saved over $500 towards tuition in one school year! The program enables you to see detailed reports of what you have ordered and how much you save in rebates. I know families who have saved 1,000's of dollars in tuition just from utilizing this scrip program. I'm thrilled St. Mary's is using this online program! ~ TE"
"Our family has used Scrip gift cards for several years. Over the past few years, we have been able to offset a good portion of our tuition bill with Scrip rebates. We did this just by taking the simple step of having Scrip for our purchases! My out-of-area relatives also buy ScripNow and help us earn! ~ LO"
Shopping using community rewards programs helps support St. Mary's High School. There are several ways that you can help while shopping at area stores and online.
1. AMAZON SMILE
Go to www.smile.amazon.com to purchase from Amazon. Designate St. Mary's High School as the non-profit to receive a donation of part of your purchase price. We will receive a check a few times per year directly from Amazon.
2. KING SOOPERS
Log into www.kingsoopers.com to register your shopper's card (with coupons, etc) to St. Mary's.

Go to "Save", "Community Rewards" then enter St. Mary's code ID219.

Watch the school eBlast for instructions to report quarterly rewards to the school.
3. SAFEWAY RELOADABLE
Purchase a Safeway Reloadable Gift Card from SMHS Business Office. It has a beginning value of $10.

Reload amounts will be at 5% profit, greater than the current 4% for non-reloadable cards. Very convenient to use! And you will be helping our earth, one card at a time!

SMHS Business Office records the card number under your family name. Only Safeway Reloadable Gift Cards purchased through our Business Office will earn profits for Scrip tuition credit. Cards must be linked to SMHS; therefore, you CANNOT purchase them at the grocery store.

Reload at the Customer Service Desk, up to $500 value on the card during any 24-hour period. THE RELOAD MUST BE PAID FOR SEPARATELY, PRIOR TO STARTING YOUR GROCERY PURCHASE.

Receive tuition credit for 50% of any scrip profits earned through your Reloads.