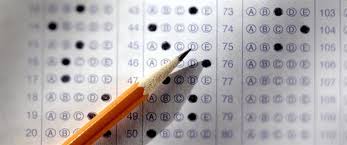 St. Mary's uses the national High School Placement Test (HSPT) as part of the 8th grader Admissions process in determining the classes best suited for your student's freshman year schedule.
There is a $25 testing fee.
If testing as a group, students should be dropped off at The Cove (backside of the St. Mary's building) between 7:45-7:55 am. The test begins at 8 am and will last about 3 hours, including breaks.
Students are asked to bring two No. 2 pencils (no mechanical pencils allowed) plus a water bottle and a snack. Calculators are NOT permitted on the High School Placement Test.
For upcoming testing dates, see the registration form at right.