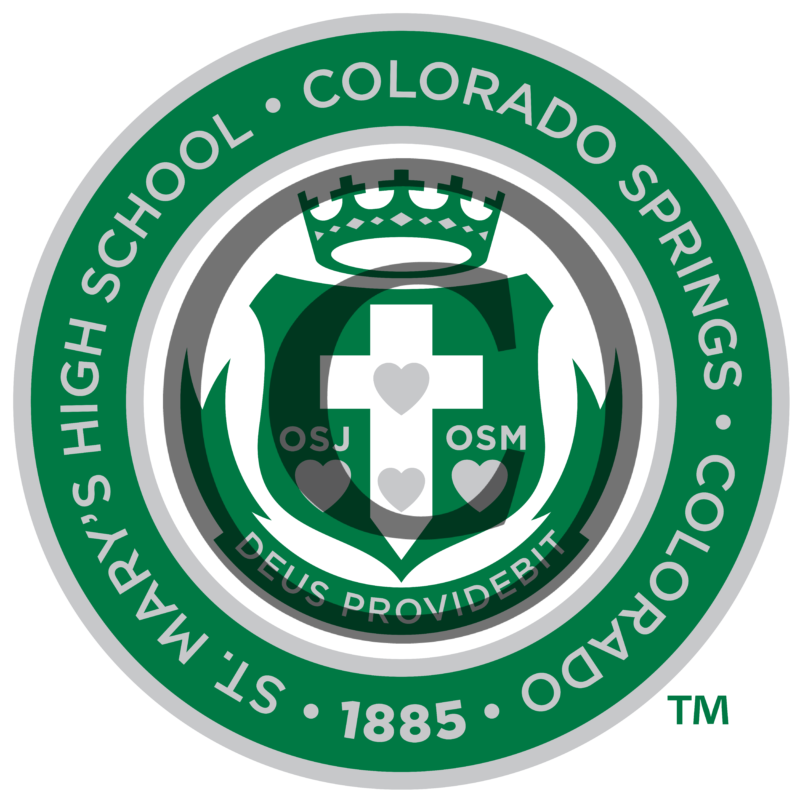 The St. Mary's High School crest has proudly represented the school's core identity and values for more than seven decades. First and foremost, the crest bears the cross, the symbol of Christ. Bracketing the cross are the letters "OSJ" and "OSM," which stand for "O suffering Jesus" and "O sorrowful Mary."
Above the cross is a crown signifying the triumph over death of our Lord and our Mother. The Latin motto "Deus Providebit," taken from Genesis 22:8, translates as "God will provide" – a fitting phrase for every St. Mary's generation. Finally, the crest bears the school name and location – proudly stating who we are and where we live out our Christian mission.
This logo is available in the full color version, shown here, as well as a one-color green version, a black version, and a reversed version. The Brand Standards Guide details when each version should be used. The crest is approved for all uses and should be used on all official St. Mary's documents.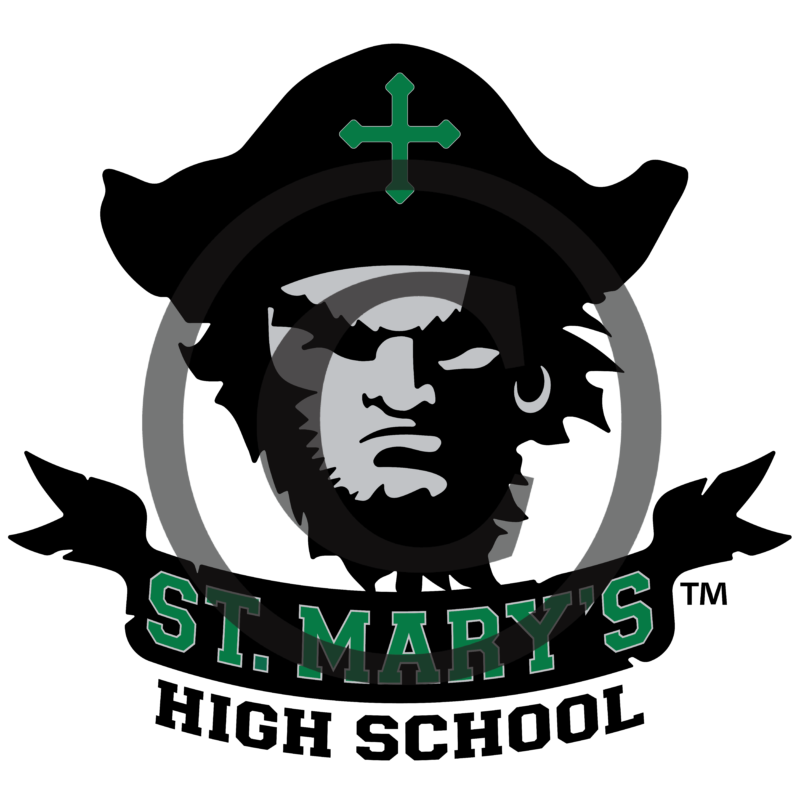 The St. Mary's High School mascot is the pirate. And while its origin as our mascot is unknown, we are certain as to its character and purpose – to proudly represent the best that St. Mary's High School has to offer on the playing field, pitch, or court.
The most recent portrayal of our identity is "Rusty," the statue that stands guard in the school courtyard, watching over our students. Anyone who has seen Rusty knows the character with which he was sculpted and the strength with which he stands. Our athletic logo, pictured here, is inspired by Rusty and demonstrates a similar strength and spirit that is unique to a St. Mary's Pirate.
Our full-color versions of the Rusty logo – the one shown above and one without the gray outline – can be used on all materials that involve Pirate athletics. The Rusty logo is also available in a black version and reverse gray version. The Brand Standards Guide details when each of these logos should be used.