SMHS INTERNATIONAL STUDENTS PARTNERING AGENCIES
Greenheart
HOLA
AHLI
If you are unable to work with an agency, you may contact us directly. We will help you find an agency and local coordinator to assist in placement.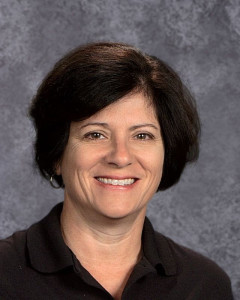 Robyn Cross
Director of International Program and Admissions
rcross@smhscs.org
With more than 25 years experience in Education, Mrs. Robyn Cross has been both a classroom teacher and high school administrator. As director of the SMHS International Program and International Admissions for the last nine years, Robyn is the creator of all I-20's for F-1 international students, serving as St. Mary's PDSO (primary designated SEVIS official). As an F-1 school, St. Mary's welcomes students from all around the world. If you are interested in your student attending St. Mary's, please use the contact information above.
INTERNATIONAL STUDENT PROGRAM
ST. MARY'S INTERNATIONAL STUDENT PROGRAM
St. Mary's High School, a college-preparatory high school built on a foundation of the Catholic faith, welcomes qualified F-1 International students from across the globe to participate in our home-stay program. Nestled at the foot of beautiful Pikes Peak in Colorado Springs, Colorado, St. Mary's offers qualified international students a unique opportunity to obtain an excellent education while learning about life in the United States. International students are encouraged to participate fully in the St. Mary's experience, which includes taking part in extracurriculars and sports. In the last few years, St. Mary's has welcomed students from China, South Korea, Vietnam, Japan, Spain, Poland, Belgium, Austria, Switzerland, Czech Republic, Italy, Germany, and Brazil.
St. Mary's provides opportunities for a one-year experience OR enrollment with intent to graduate; fulfilling all SMHS graduation requirements.
St. Mary's One-Year Academic Program is intended for students to return to their own countries to complete their education.

St. Mary's High School's Diploma Program is open to qualifying I-20 students. This program's intent is to prepare and place international students into the American college of their choice upon high school graduation.

If a student is interested in attending SMHS for a single semester, please contact us directly. Based on a student's English language proficiency, we can help determine if this is possible.
F-1 VISA AND SEVIS I-20 INFORMATION
St. Mary's does provide the I-20 needed for the F-1 visas for qualifying international students. ESL, support program services, and individualized counseling are provided at all levels. Students will be enrolled in the same English classes as all other students. If needed, tutors can be acquired, at an additional cost to the family. All of the information you need to get started as an international student at St. Mary's High School is found in the column on the left of this page.