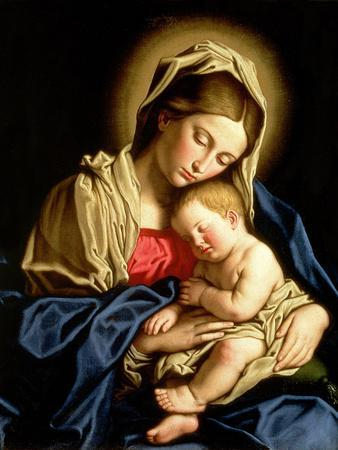 As a core part of our Catholic liberal arts education, our humanities focus investigates literature, the past, art & culture, and human values. Students study the world and our place in it from a Catholic perspective.
OUR PHILOSOPHY
A Catholic approach to the humanities begins with a basic vision of the human person as the image and likeness of God. Catholic formation of faith and Catholic history underpins our students' learning of content and mastery of skills. Integrating our Catholic faith into all aspects of our students' education is the most important reason St. Mary's High School exists.
OUR PROGRAM

St. Mary's humanities focus presents an integrated English, Theology, Social Studies, and Fine Arts curriculum tied to the liberal arts. It takes a thematic-historic approach that follows a four-year trajectory from the Ancients to Post-Modernism, studying the foundations, high points, and centrality of Christian culture in forming an understanding of the human person.
The program will seek to uncover the common thread that weaves all great ideas together: Christ revealed through the good, the true, and the beautiful. Interdisciplinary and global in scope, St. Mary's humanities focus provides students with opportunities for detailed cultural analysis in a broad historical and philosophical context to challenge students:
to wrestle with the enduring questions about and the complex interconnections between the arts, social structures, and history.

to become lifelong learners, thinking, writing, and communicating critically, collaborating cooperatively, evaluating alternatives thoughtfully, and making decisions ethically and morally.

to participate as informed citizens in the American democratic process, evaluating their own role in, while contributing positively to both their local and global communities.
Students of all abilities and backgrounds flourish as they develop tools of thinking and discover wondrous connections across the curriculum and within the world God made. It is as powerful in the 21st century as it was in the 16th, because it is based in the nature of reality and the human person.
OUR PURPOSE
St. Mary's provides our students with an excellent liberal arts education that not only prepares them for college and career, but—more importantly—these students are forming habits of mind and heart that will serve them through life, helping them grow in theological, intellectual, and moral virtues. We have designed a curriculum that promotes the dialogue between faith and reason and leads students to contemplate truth, goodness, and beauty, seeing in their perfection the God who calls them to ultimate happiness.


ST. MARY'S FOUR YEAR HUMANITIES FOCUS SEQUENCE
LEARNING TO BE FULLY HUMAN
World History I, World Literature, Theology I

Essential Questions: What qualities tie cultures together? What does it mean to be human? Is God Real? What is freedom? Can you seek beauty in a wounded world? What covenants does man make with himself and others?

English Literature: Romeo & Juliet, The Odyssey, Tale of 2 Cities, Great Expectations, Lord of the Flies, World Literature short stories, foundations of poetry

English Skills: vocabulary, grammar, reading (novels, short stories, epic poetry, drama, and nonfiction), writing (5 paragraph essay, argumentative and personal narrative, literary analysis)

History Timeline: Ancient Civilization through Industrial Revolution

History Skills: introduction of historical thinking skills, introduction to classification of historical sources

Theology Topics: The Covenants, The Gospel of Mark, The Acts of the Apostles, The Creed, The Liturgy and the Sacraments, Our Life in Christ

SMHS Theology I Books used: The Ave Catholic Notetaking Bible (RSV-SCE),The Acts of the Apostles, On the Incarnation by St. Athanasius, The Last Battle by C.S. Lewis

Summer Reading: TBA

World History II, AP European History, American Literature, Theology II

Essential Questions: Who is God? How has faith molded America? What is modernism/post-modernism?

English Literature: The Great Gatsby, Death of a Salesman, The Scarlet Letter, Raisin in the Sun, Daisy Miller, The Adventures of Huckleberry Finn

English Skills: vocabulary, grammar, reading, writing, research, using databases, Socratic seminars

History Timeline: 20th Century to Present Day

History Skills: development of historical thinking skills, contextualization, comparison, argumentation, causation, continuity vs. change over time, evaluating sources, historical evaluation, writing

Theology Topics: Catholic Exegesis and Genesis, Exodus and Numbers, The Promised Land and the Kingdom, The Divided Kingdom and The Exile, The Gospel of Matthew, The Early Church

SMHS Theology II Books: The Ave Catholic Notetaking Bible (RSV-SCE), Catechism of the Catholic Church, The Interpretation of the Bible in the Church, United States Catholic Catechism for Adults

Summer Reading: TBA

American History, AP U.S. History, AP Language & Composition, English III (British Literature), Theology III

Essential Questions: What is the relationship of the person to the community? What are human beings made for? What are we seeking? What is the path toward human flourishing?

English Literature: Canterbury Tales, Macbeth, Othello, Beowulf, Great Expectations, Romantic Poetry, The Things They Carried, Night, "A Modest Proposal", "Letter from the Birmingham Jail", Selections from The Language of Composition

English Skills: non-fiction analysis, compare/contrast essay, literary response essay

History Timeline: 1607-1980

History Skills: historical thinking skills, contextualization, comparison, continuity vs. change over time, connections, primary source evaluation, historical argumentation, synthesis

Church History: The Great Schism, Crusades, Protestant Reformation, Enlightenment, Catholic Social Teaching, Psalms and Prayers, Poetry

SMHS Theology III Books: The Ave Catholic Notetaking Bible (RSV-SCE), The History of the Church by Very Rev. Peter V. Armenio (Midwest Theological Forum, 2016); Selections from many authors including: Ignatius of Antioch, Perpetua, Basil, Augustine, Bede, Bernard, Thomas Aquinas, Catherine of Siena, Ignatius of Loyola, Dorothy Day, and Hans Urs von Balthasar.

Theology Topics: The Gospel of Luke, Church History: Foundation of the Great Schism, Church History: The Crusades to the Post-Reformation, Church History: The Enlightenment of Pope Francis, Catholic Social Teaching

Summer Reading: Genres: Memoir, non-fiction

Suggestions for Summer Reading: TBA

American Government, AP Literature & Composition, English IV, Theology IV

Essential Questions: What modern ideologies and revolutions have become ingrained in today's society? How do integrity, character, and faith help us to respond to the challenges of secularization as Catholics? How is character developed? How can the individual develop personal philosophy and beliefs?

English Literature: Brave New World, Hamlet, Frankenstein, Jane Eyre, Heart of Darkness, Their Eyes Were Watching God, The Poisonwood Bible, Station II

The Metamorphosis

English Skills: College Prep writing- College Essay, literary analysis, research based; College Prep Reading- poetry, short fiction, novels, plays, non-fiction, oral-communication, debate

SMHS Theology IV Books: The Ave Catholic Notetaking Bible (RSV-SCE), Pope Benedict XVI, Nostra Aetate, John C.H. Wu, Proverbs, Job, Ecclesiastes, Gospel of John, Selections from many sources including the Analects of Confucius, the Bhagavad Gita, the Tao Teh Ching, Irenaeus of Lyon, Tertullian, Didache, Pascal, Rabbi Joseph Soloveitchik, Ignatius of Antioch, Justin Martyr

Theology Topics: The Wisdom of World Religions and the Old Testament, The Gospel of John, The Spiritual Life, Vocations: Responding to the Call of Jesus, Contemporary Issues, The Book of Revelation

Summer Reading: TBA



Visual & Performing Arts within Humanities Education
Throughout history, the arts have been imperative to capture the human development as it relates to spiritual, emotional and overall well-being as captured in literature, music, architecture, history and art.
THE BEAUTY AND SPLENDOR OF GOD
Essential Questions: Where and how do we see and experience the beauty and splendor of God?
Skills: Verbal & visual expression, conceptualization skills, collaborative skills, time management
History Timeline: Throughout world history with a focus on modern times, history of music and performing arts with a focus on modern compositions and performances, all modern 2-D and 3-D design as appropriate to different study modules.
Historical Reference: Throughout history, the arts (visual and preforming) have been imperative to capture the human development as it relates to spiritual, emotional and overall well- being as captured in literature, music, architecture, history and art.
Creativity: Adding an element of creativity and culture to logic produces the most well-rounded minds and best problem-solving outcomes.
The ability to take risks and express risk while creating art:
When students are involved in creative art-based projects, they begin to grow in their creative risk taking and innovative problem solving. Innovative problem solving and creativity are crucial resources for the student's lives after high school. This is also be true in both the students' future professional paths as well as personal life path. Hand in hand with other life preparatory courses, the St. Mary's Fine Arts Department is committed to providing ample opportunity for students to develop strengths in creativity development, innovative thinking, risk taking and problem solving by providing participation opportunities in 2D and 3D creative projects, art exhibition, theater performance, choir performance and 2D-3D regional and national competitions.
The opportunity to making life better and more beautiful:
St. Mary's Fine Arts Department provides art, theater, and music education essential to encouraging the process and experience of thinking critically and making things better and more beautiful. The opportunity to consciously improve the design and performance outcomes coupled with participation in exhibitions, competitions and performances provides the student with a solid confidence building and enriching developmental experience recognized by society and diverse audiences.
To interpret, criticize, analyze visual and other expressive information:
Education allows the student to think outside-of-the-box and build academic agility with all course work. It also builds self-confidence whilst utilizing motor skills, language development, cultural awareness, decision making, inventiveness, visual learning and analysis. Through fine arts students learn how to interpret, analyze, criticize visual and other expressive materials and make appropriate choices based on the material presented to them.
Community and respect:
Visual arts and performance arts education encourages respect for the creations of others and respect for one's own creations. Students learn to allow themselves to work and contribute in a creative community, valuing their own contributions and those of others as they accomplish larger projects too large for one individual. The Fine Arts department's well-planned project execution allows students to experience acceptance, patience, success, and self-confidence as a community within the larger St. Mary's student body that abundantly appreciates and recognizes the arts as a fundamental core humanities value.
Closing observations:
English, math, history, science, art and music, theater, and international languages are building blocks to an integrated approach to learning, that focuses on a connection between curriculum and learning based on creative thinking, resourcefulness and hands-on experience, inspired by problem solving. The Catholic faith-filled educational environment at St. Mary's allows students to feel safe and empowered while learning a humanities curriculum and exploring academic questions, innovative perspectives, solutions, and answers that are inclusive in all St. Mary's offered courses.