PLACEMENT TEST (8th grader)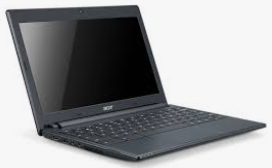 St. Mary's High School uses the College Board PSAT-8 test as part of the 8th grader Admissions process in determining the classes best suited for your student's Freshman year schedule. The PSAT-8 is not an indication of acceptance to St. Mary's High School; it only helps determine the course level selections of English and Math for Freshman year.
For upcoming testing dates, please see the registration form. All testing takes place at St. Mary's High School (2501 E. Yampa St, Colorado Springs, CO 80909). There is a $25 testing fee.
On testing day, students should be dropped off at the West doors at St. Mary's. Testing will take place in Room 100. Please drive past the gym on the east side of the campus, continue behind the building and drop off your student(s) at the 1/2-roundabout at the West doors.
Arrive at 7:45am. The test will begin at 8:00am and will end about 12 Noon.
The test will be given online on a Chromebook that we will provide for each student. Students may bring a water bottle and a snack.
Why take the PSAT-8?
As 8th grade students begin their high school journey, results from the PSAT-8 can help set a baseline. You and their teachers will know what skills and knowledge they need to practice so they can continue to improve. The PSAT-8 allows St. Mary's High School to see the areas where your student is on track for success in high school and ultimately college. We are able to pinpoint the skills that may need more attention and practice.
Preparing for the PSAT-8
Go to https://satsuite.collegeboard.org/psat-8-9/preparing to review College Board's resources for preparing for the upcoming PSAT-8. Though St. Mary's will provide Chromebooks, it is important that students familiarize themselves with the layout and user experience of the digital testing format.
How to Practice for the PSAT-8