St. Mary's girls basketball coach Mike Burkett '77 (pictured second from right with this year's seniors and his coaching staff) was named The Gazette Preps 2019-2020 Girls' Basketball Coach of the Year. In his 21st year coaching the Lady Pirates, his team went 24-1, making it to the semifinals of the state basketball tournament before the event was canceled due to COVID-19 concerns. They were favored to win what would have been their third consecutive state title. Congratulations, Coach Burkett! #SMHSPiratePride #PiratesOnceAlways #SMHSWhereWednesday #SMHSGirlsBasketball #PiratesAchieve Read more about Coach Burkett and the girls' season in The Gazette at gazette.com/high-school-sports/gazette-preps-2019-20-girls-basketball-coach-of-the-year-mike-burkett-st-marys/article_5e17ec9c-703b-11ea-b9c5-1b865b29b074.html

Post-season honors for our girls basketball team have been rolling in. Josephine Howery and Seneca Hackley were named first-team CHSAA All-State and Catherine Cummings was named second-team All-State. Howery was also named CHSAA's Player of the Year for 3A. Cummings, Hackley and Howery were also named first-team by Gazette Preps 2019-20 3A-1A Girls' Basketball All-Stars, while teammate Brooklyn Valdez received an honorable mention. Howery has also been named Gazette Preps 3A-1A Girls' Basketball Peak Performer of the Year. Congratulations to these seniors and the whole team on an amazing season!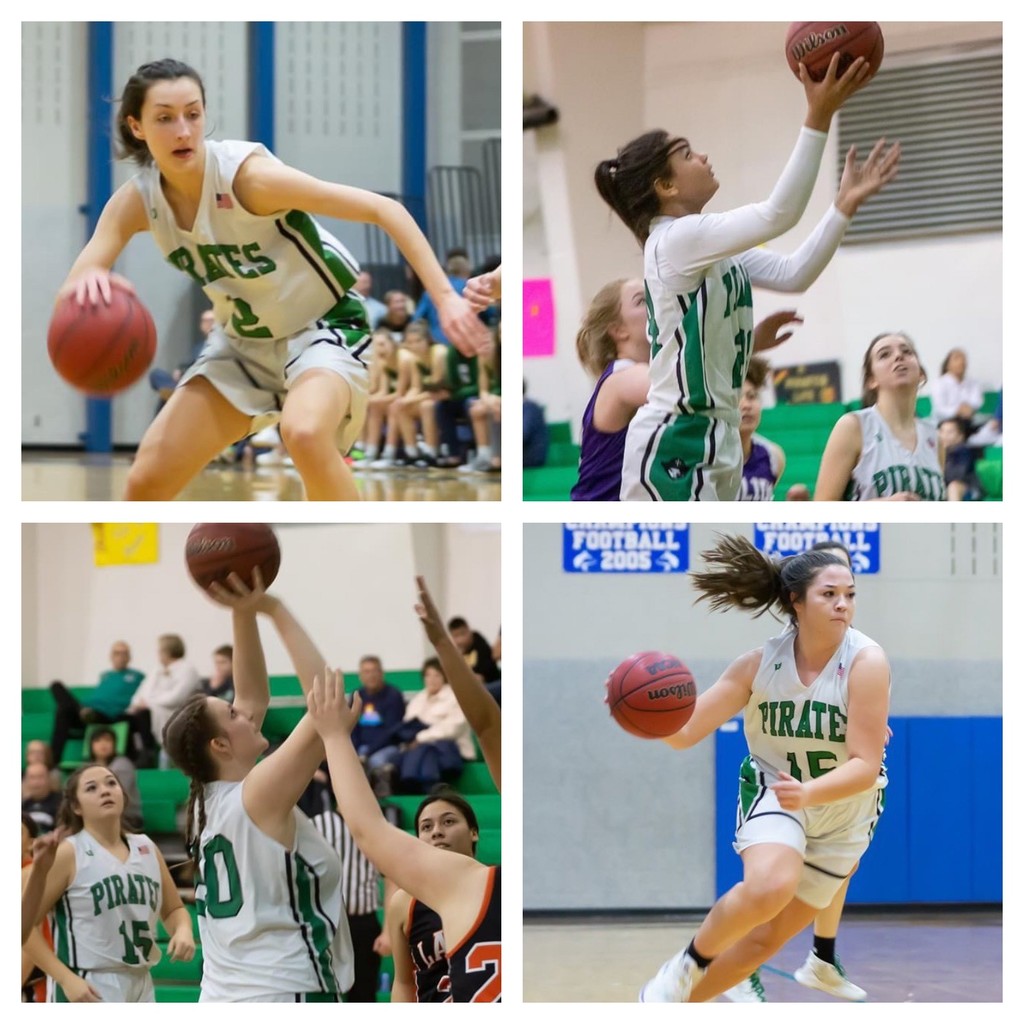 Today, upon the recommendation of health officials, CHSAA announced that it will limit attendance to the state basketball tournament to essential team personnel only, without fans in attendance. Essential personnel means only those who have been submitted on the official CHSAA gate list by schools will be able to enter the venue. Each player will be allowed to have a maximum of four guests attend games.

Hiking Club, which would normally meet this Saturday, has been cancelled due to the numerous sporting events we have scheduled for this Saturday. It will resume next month. #SMHSHikingClub

Josephine Howery has been nominated for the XTRA Sports Athlete of the Week for her 20 points, 6 rebounds, 7 steals, 3 assists vs Eagle Ridge Academy. Help her win by voting at
www.xtrasports1300.com/athleteoftheweek/
. Voting ends Thursday at midnight. #SMHSGirlsBasketball

The Students4Life club has kicked off its annual Baby Drive to benefit the clients served locally at the Life Network pregnancy centers. This year they are ONLY collecting BABY SOCKS. Collection bins are available for each class in the theology classrooms and Senate points will be awarded to the top three classes that donate the most pairs of baby socks by Tuesday, March 17. Thank you in advance for your support of this annual life affirming community event!

Mr. Kloenne is looking to collect 120 regular-sized Rubik's Cubes. They may be gently used or new. These cubes will be used for a STEM art project. If you have one or more just laying around, please consider donating. Thanks in advance for your time and consideration.

Post season play continues for the St. Mary's teams this weekend. St. Mary's will host for the girls with the first game of Moffat County v. Jefferson Academy starting at 5:30 pm. Our Lady Pirates will play Eagle Ridge Academy at 7 pm on Friday. Then the championship game will be on Saturday at 1 pm. St. Mary's plans to livestream the Pirate girls games. You will be able to watch via Facebook Live at SMHSColorado. The Pirate boys will play at Faith Christian Middle School, 6250 Wright Street, Arvada 80004. They will face Englewood in the 7:30 pm game on Friday. The championship game will be played at 2:30 pm on Saturday.