St. Mary's welcomes several new faculty members for the 2022-2023 school year. Learn more about each one in the bios below.
-------
Eric Baxter, M.Ed. School Counseling, has been in education for more than 30 years as a counselor working at the middle and high school levels. He attended Central Washington University where he obtained both his undergraduate degree and graduate degree before moving to Colorado Springs in 1997. He worked in various schools in District 20 for the last 25 years and most recently as a counselor at Discovery Canyon Campus HS.
He and his wife have five children, all grown and off exploring the world in many different ways, and two grandchildren. Mr. Baxter enjoys hiking, biking, golfing, movies, and hanging with family. One of his most memorable experiences occurred in 1996 when he led a small group of counselors to Guinea, West Africa, to provide training to regional counselors and pastors on how to provide mental health support in their communities torn by war and violence. His passion is working with students to help guide them through their school years and in making important decisions towards their future goals.
-------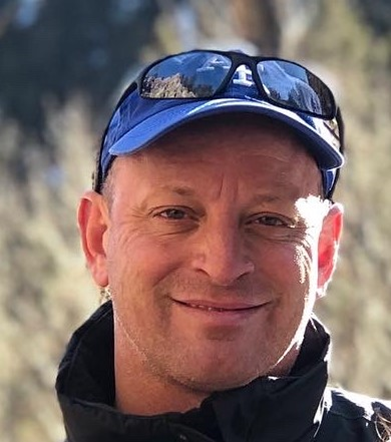 Tony Clavenna is excited to join the St Mary's faculty this year! He graduated from the US Air Force Academy and served almost 30 years in the Air Force. He earned a bachelor's degree in basic sciences and will teach aerospace engineering, math, and personal finance next year. Prior to joining St Mary's faculty, Mr. Clavenna taught Air Force Junior ROTC at Dodge City High School in Kansas. He and his wife, Mary Beth, have been married for 30 years and have five children (four of whom are St Mary's alums) and one Labrador mix dog, Rosie. His hobbies include hiking, camping, skiing, sailing, running, playing and watching sports, especially the Air Force Academy. Go, Falcons!
-------
Daniel Foster is a Colorado native. Originally from Grand Junction, he moved to Colorado Springs in 2013. He has served as Director of Music, Organist, and K-5 Music Teacher at Divine Redeemer Catholic Church for the past seven years. Prior to this, he was the Organist and Music Director for St. Matthew's Episcopal Church in Grand Junction. He maintains a small private studio of vocal, piano, violin, and organ students. Daniel holds a Bachelor of Arts degree in Vocal Performance from Colorado Mesa University in Grand Junction. He completed his Master of Music degree in Organ Performance at University of Denver. Daniel has been an active performer in the Colorado Springs community. He has performed with the Colorado Springs Chamber Choir, the Colorado Springs Chorale, and the Colorado Springs Chapter of the American Guild of Organists. Prior to moving to Colorado Springs, Daniel was an active performer in multiple theater organizations as well as the university, where he worked as an actor, stage manager, accompanist, and director for many shows.
-------
Katie Ghent is excited to join the St. Mary's community this fall, as she enters what will be her 15th year of teaching. Ms. Ghent grew up in Michigan and studied English and history at Western Michigan University. She spent her first nine years in education in Virginia, teaching 10th-12th grade English. Her family moved to Colorado in 2017 and she has taught in D-20 for the last five years. She loves running and hiking with her 2- and 4-year-old sons!
-------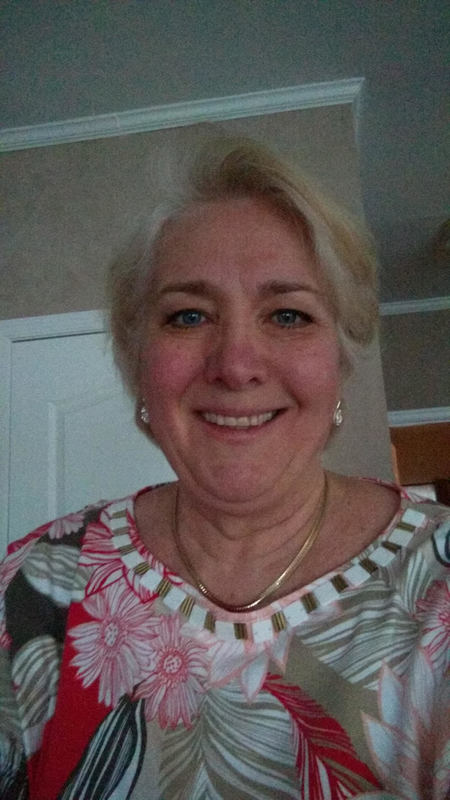 Mary Anne Kavanaugh is a certified English teacher with 21 years teaching experience at the high school level. Mary Anne began her career teaching at Audubon High School in Audubon, NJ, after graduating magna cum laude from Rutgers University with degrees in English and education. She has taught college prep and honors courses to grades 9-12 in addition to AP Language & Composition. In addition to her teaching duties, Mary Anne was Yearbook and Student Council Advisor and was responsible for student pep rallies, Homecoming events, and the Winter Ball. Over the course of her career, she interacted with not only her colleagues as a board member of a community-wide academic consortium in collaboration with the Dodge Foundation, but also worked with community members to rewrite district goals. She loves working with students one-on-one to improve their writing skills and is looking forward to being a part of the St. Mary's community.
-------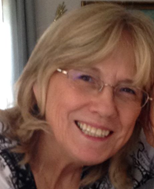 Dr. Marlena Pinner enjoys teaching science and chemistry in particular. Her instructional background includes teaching chemistry at the high school and college levels. Her graduate degree in biochemistry and doctorate in education fuel her passion to energize students to explore and appreciate the intricacies of God's creation. She has five grandchildren who fill her life with joy and excitement and two cats who are good at cuddling.
-------
Caleb Smith graduated from UCCS with a degree in mathematics. His family was military, but he lived in Colorado most of his life. His logical and mathematical mind influences his hobbies. He loves traditional games and has a large board and card game collection. A self-proclaimed "a cradle Catholic," Mr. Smith fell in love with the Church all over again in college. His confirmation saint is St. Jerome, but he said he also feels a strong connection with St. Hubert. Mr. Smith said he is excited to be a part of the St. Mary's family and hopes to help spread his love of mathematics. He will also be the moderator for the Game Club.